Cookin' on the Coast 2023 – Episode 8:
Mt. Boucherie Estate White Label Pinot Gris w/Spanish Potato Tortilla & Romesco Sauce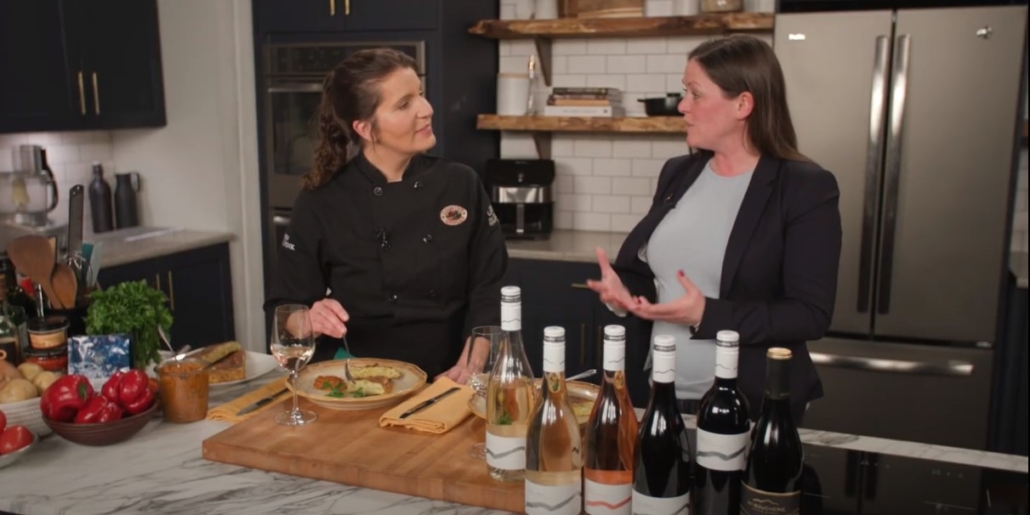 For episode #8 of Cookin' on the Coast, Chef Heidi is joined by Shanyn Ward from Mt. Boucherie Estate Winery from West Kelowna, BC.
Shanyn has brought with her the 2022 White Label Pinot Gris. The wine is full of pleasant aromatics along with a strong base of acidity, which will play an important role in this week's pairing.
Head to a Liquor Plus liquor store near you to pickup this Pinot Gris from Mt. Boucherie Estate Winery.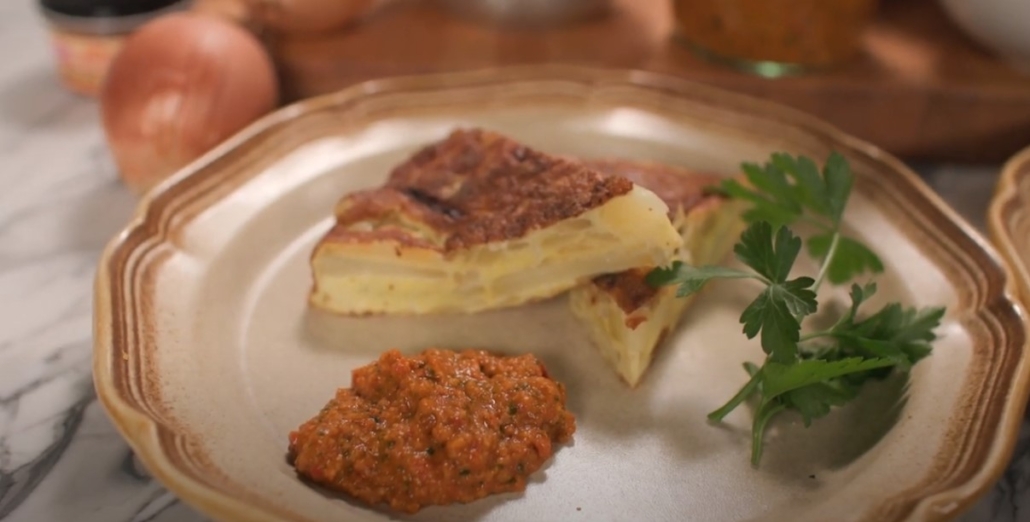 To pair with the Pinot Gris from Mt. Boucherie Estate Winery, Chef Heidi has prepared a Spanish-inspired Potato Tortilla dish with roasted red pepper romesco sauce, which is vegan-friendly.
During the episode, Heidi and Shanyn will discuss why the acidity and aromatics in the wine make for such a good match this this flavourful Spanish dish.
Grab the recipes below and all the ingredients at your local Country Grocer:
Featured Beverage: 2022 White Label Pinot Gris from Mt. Boucherie Estate Winery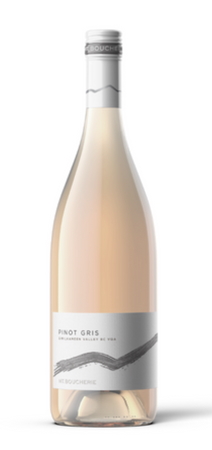 The 2022 vintage White Label Pinot Gris was planted in 1997 at Lazy River Vineyard in South Cawston in the Similkameen Valley region. Over the years, the rugged river valley has contributed some unique mineral flavours to the wine.
This Pinot Gris is rich and full-bodied with flavour notes of stone fruit and spices.
Find the 2022 White Label Pinot Gris at a liquor store near you.
Region: Similkameen Valley
Variety: 100% Pinot Gris
ABV: 12%
pH: 3.9%
Why it Works with the Spanish-Inspired Potato Tortilla
The aroma coming off the Pinot Gris is refreshing and fragrant, which makes you believe you're about to drink something sweet, but then you're surprised by a kick of acidity. That acidity is what helps cut through the starchiness of the potato.
And once you taste the wine after sampling the dish, you may notice the wine is slightly sweeter.  After you try the romesco sauce with the wine, you'll also notice it enhances the aroma of the wine.
The acidity combined with the aroma and texture of the wine really brings the dish together.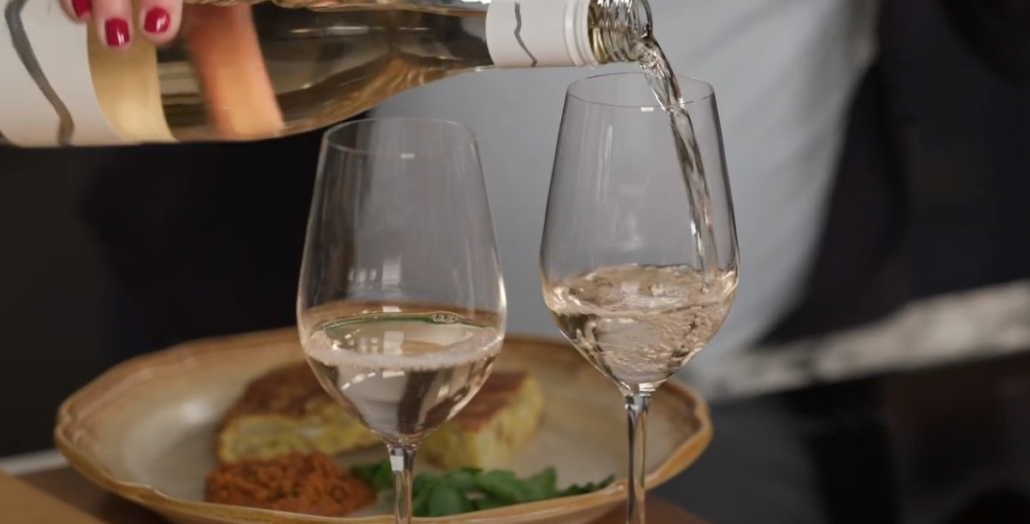 Pinot Gris Pairing Tips
Pinot Gris wines are known for being refreshing and slightly acidic, which you should keep in mind when pairing a bottle. You'll want to try to keep the dish light. Vegetables pair well with a Pinot Gris as does white meat, but the most important factor is the seasoning and spice. If you're eating something too spicy or with intense flavour, the wine will not be enough to meet the taste of the dish.
If you're looking for some more pairing options for your 2022 White Label Pinot Gris, try sticking to:
White meat like chicken or turkey
Seafood
This Week's Partner: Mt. Boucherie Estate Winery

Mt. Boucherie Estate Winery is home to five different vineyards across the Okanagan and Similkameen Valley.
Jeff Hundertmark is the award-winning Winemaker and Sommelier that's been at the helm of Mt. Boucherie Estate since 2017. The philosophy Jeff brought to Mt. Boucherie is that there's a place for wines to be cherished for years, and a place for fresh wines ready for early consumption.
The winery is steeped in award-winning history, with their Pinot Gris receiving Silver at National Wine Awards of Canada in 2021.
Learn more about Mt. Boucherie Estate Winery, their wines, viticulture, wine making and more: Mt. Boucherie Estate Winery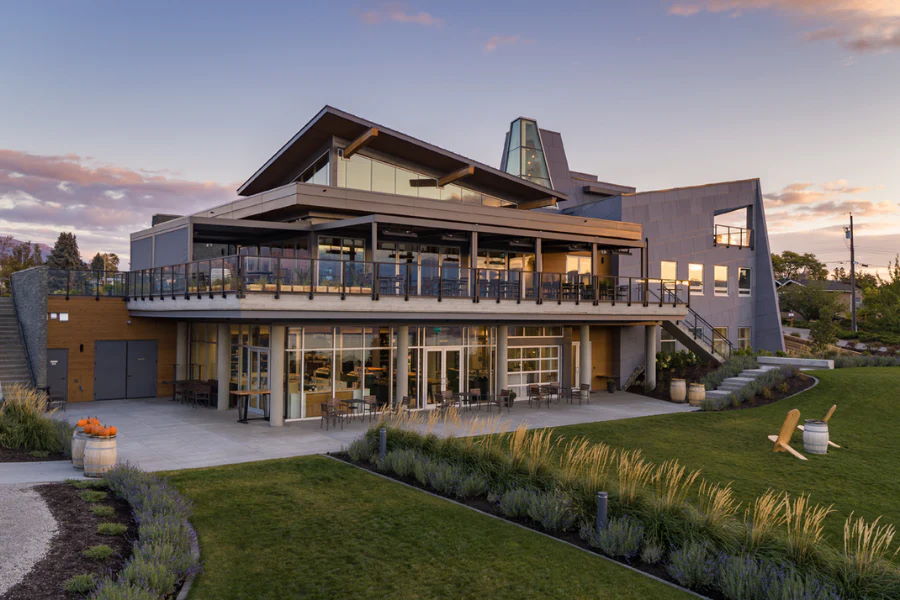 Liquor Plus Sponsors Cookin' on the Coast
Each week, Liquor Plus sponsors the Pairings segment of Cookin' on the Coast on CHEK. The show features unique food and drink pairings offered by BC suppliers, with recipes created by Chef Heidi Fink and sponsored by Country Grocer. All of the beverages featured on the program can be found in Liquor Plus stores across Vancouver Island.