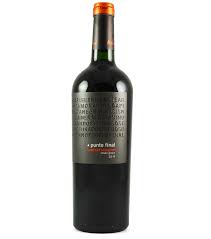 Single Vineyard. It sounds impressive, doesn't it? It is supposed to convince you that the wine is worth a lot and that it is going to be a better choice than a similarly priced wine without a single vineyard designation. As always the wise wine drinker seeks those Single Vineyard wines that truly offer a great wine as well as the opportunity to taste the place.
A little while ago I was on a tour through the Mendoza and San Juan regions of Argentina. Did I taste some amazing wines! However, there are not any regulations in Argentina around the terms of Single Vineyard, Reserve, Grand Reserve, Old Vines, etc. So it was critical to cut through the marketing crap and get to the truth about the wines themselves.
One of the wineries that I visited was Punto Final (Bodega Renacer). Their wines were awesome across the board, but I found true brilliance in the Malbec and stupendous-ness (yes I need a word like that) in the Single Vineyard Cabernet Sauvignon.
The Single Vineyard Cab is truly sourced from a single vineyard and it is awesome and delivers massive value.
The vineyard itself is called the Renacer Vineyard in the Lujan de Cuyo region. The soils are gravelly loam and the vineyard is at elevation with densely planted vines to increase the intensity of the flavours and the complexity of the wine.
The Cab is selected from specific blocks in the vineyard that have shown to be the best for Cabernet Sauvignon. The nose offers bright red berries and black currants with dark chocolate and savoury spices like black pepper and floral notes of purple flowers.
The palate is well balanced and elegant with tons of character and weight through the mid-palate. The finish is rich and lengthy offered sweet tannins that have some grip and allow this wine to work brilliantly with grilled meats, hearty stews and soups, firm mature cheeses and a hearty charcuterie.
What this really means is that this is a wine for the wise wine drinker.
Cheers