Cookin' on the Coast 2023 – Episode 6:
Bones Brewing Tangled Passion Dry-Hopped Sour w/Southwest Chili & Cornbread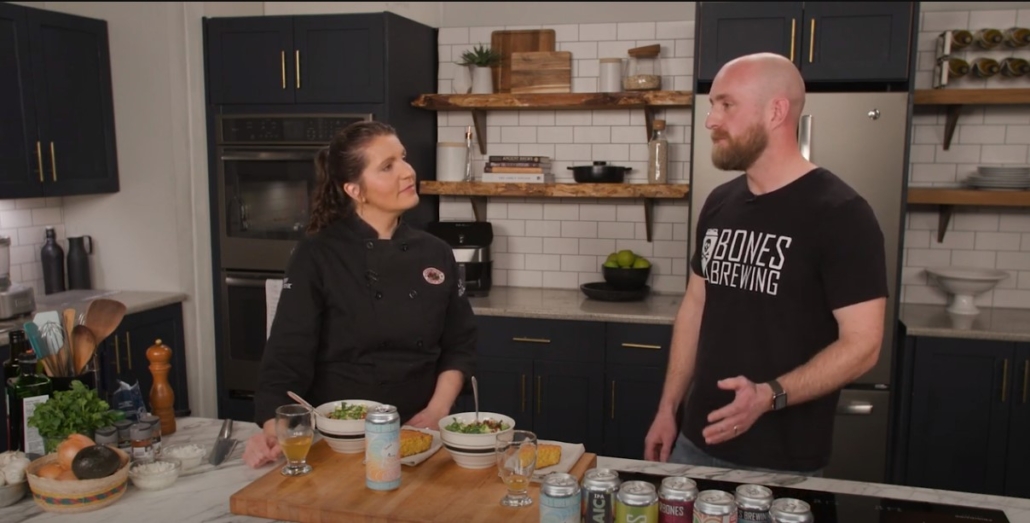 For the sixth episode of 2023, Garrett MacDonald is here from Bones Brewing. Operating out of Victoria in other brewers' facilities, Bones Brewing has made a name for itself creating delicious IPAs, sours and imperial strength beers.
The Tangled Passion Dry Hopped Sour is no exception, and is actually vegan friendly to go along with the dish. While most sours rely on lactose, this sour uses passionfruit to imitate the typical mouthfeel of a sour.
Head to a Liquor Plus liquor store near you to pickup this delicious, best-selling white wine of Vancouver Island.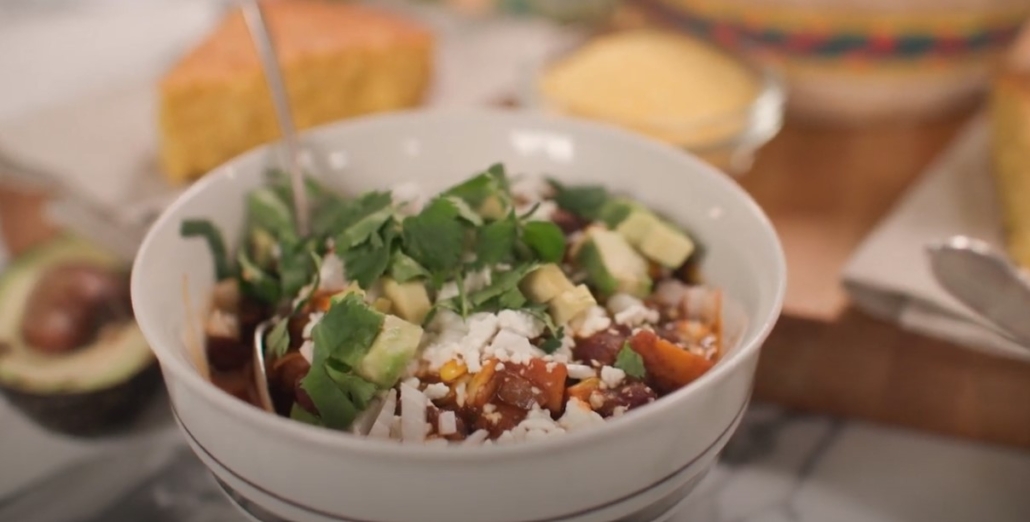 To pair with the Dry Hopped Passionfruit Sour from Bones Brewing, Chef Heidi has prepared her famous Southwest inspired Three Sister Chili with double corn bread, which vegan friendly. Made with beans, squash and corn, the dish provides some subtle heat and intense smoky flavours.
Grab the recipes below and all the ingredients at your local Country Grocer:
Featured Beverage: 'Tangled Passion' Dry Hopped Sour from Bones Brewing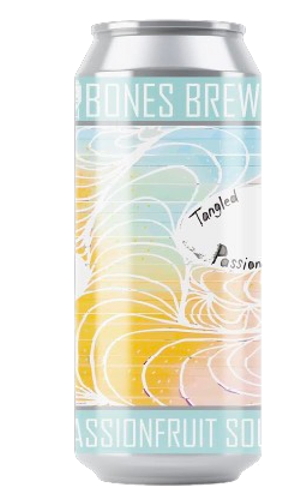 The Tangled Passion dry hopped sour from Bones Brewing is filled to the brim with juicy aromas and tangy tropical notes.
Drop hopped with Citra T90 and Cryo Citra varieties, this sour is fermented with kveik yeast and plenty of passion fruit puree.
There's also no lactose in this dry hopped sour, making it vegan friendly (unlike most sours)!
Find the Tangled Passion dry hopped sour at a liquor store near you.
Type: Dry Hopped Sour
Hops: Citra T90 & Cryo Citra
ABV: 4%
Why it Works with Southwest Chili & Cornbread
Chef Heidi's famous vegan friendly Southwest-inspired Three Sister Chili with double corn bread is a tricky one to pair, as it's full of flavour, a little bit of heat and an intense smoky taste.
But this dry hopped sour from Bones Brewing does a fine job standing up to the flavour. The tartness of the sour beer is able to really enhance the spiciness and smokiness of the dish. It's a perfect pairing. Plus, the flavour of passionfruit will keep the leftover feelings of summer alive!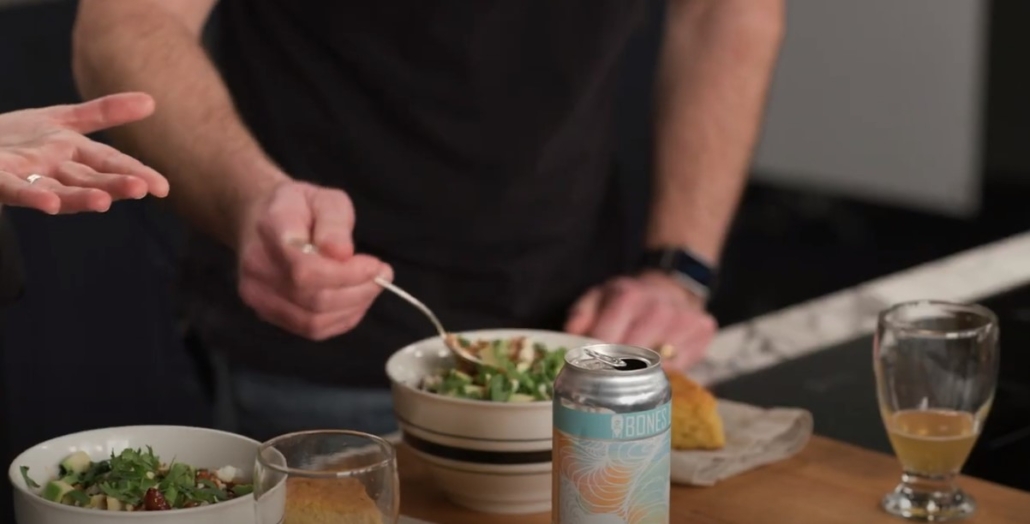 Sour Beer Pairing Tips
Sour beer is distinctly acidic or tart. Unlike normal beer, sour beer is brewed with bacteria and yeast to help achieve that acidity and sour taste. On top of the bacteria and yeast, sour beers are made with an exceptional amount of fruit which also helps develop the tart and acidic flavours.
When it comes to pairing it with food, sours are surprisingly versatile, but you will want to pay attention to the flavour in the beer. Ideally, you can find something that jives with the food.
Along with Chef Heidi's Southwest Chili & Cornbread, try pairing your sour with:
Deep-fried food
Strong cheese
Spicy Thai or Mexican food
Seafood with lemon sauce/seasoning
Egg dishes with plenty of cheese
This Week's Partner: Bones Brewing

Bones Brewing was created in 2020 by two friends. Garrett was a seasoned salesperson and marketer in the local craft scene, and Mike was an award-winning brewer based in Asia. After several gold medals at international BJCP competitions in, Mike returned to Canada to start Bones Brewing with Garrett.
Bones Brewing shares production with operating breweries in the Victoria area in order to decrease their carbon footprint, increase efficiency, and give much needed revenue to local breweries.
Bones specializes in imperial strength beers, with hoppy IPAs and delicious sours making up the majority of their repertoire.
Learn more about Bones Brewing, their beers, and more: Bones Brewing

Liquor Plus Sponsors Cookin' on the Coast
Each week, Liquor Plus sponsors the Pairings segment of Cookin' on the Coast on CHEK. The show features unique food and drink pairings offered by BC suppliers, with recipes created by Chef Heidi Fink and sponsored by Country Grocer. All of the beverages featured on the program can be found in Liquor Plus stores across Vancouver Island.