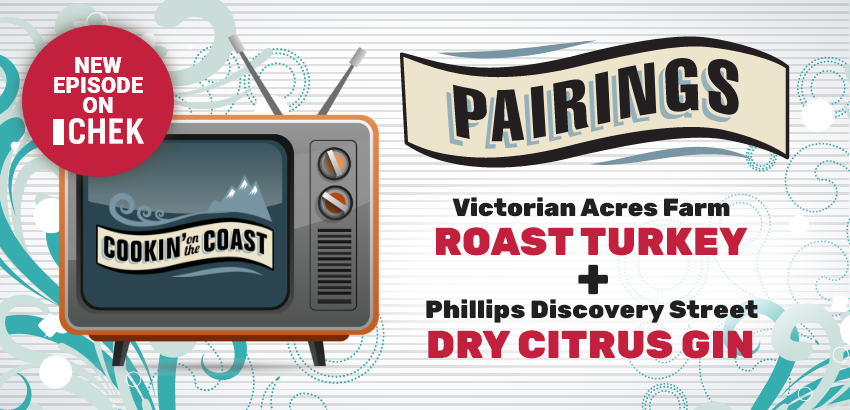 Episode 2: Some Phillips Gin With That Turkey?
Phillips gin may be the perfect complement to that turkey in your near future.
Yup, we know, you just did a double take. Philips Brewery makes gin? Yes they do—and it's a fun one at that.
In this week's episode of Cookin' on the Coast, we're going to look at Phillips gin and why it pairs perfectly with Thanksgiving turkey.
Featured Beverage: Phillips Gin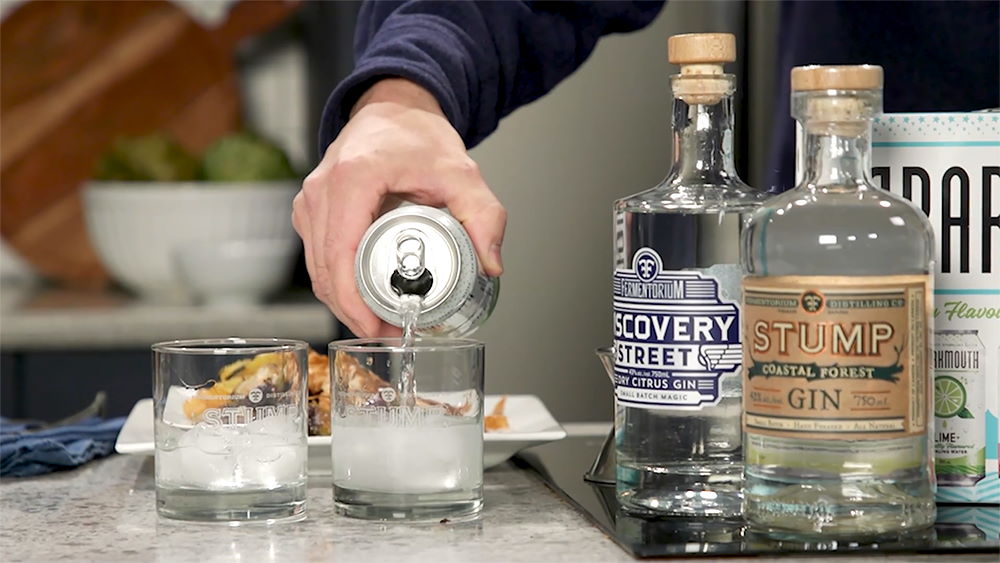 This week, we look at Phillips gin, and Phillips Discovery Street Dry Citrus Gin in particular—a light, citrusy drink that pairs well with many foods, and which Chef Michael Williams and Phillips's Todd Fowler combined with soda for a refreshing blend of gin-infused enjoyment. Here's why Phillips gin should be on your radar if you're looking for a new beverage to explore as we head into the holiday season:
It's bright and refreshing
It's dry
It's versatile
It cuts through heavy foods
It enhances flavour
Phillips Discovery Street Dry Citrus Gin is zero sugar too, and that citrus flavouring really hits the spot late afternoon to early evening after a long day at the office. Todd clearly didn't need to twist Chef Michael's arm to try this interesting take on gin and to pair it with turkey dinner. With flavours like this, we can see why!
How to Pair It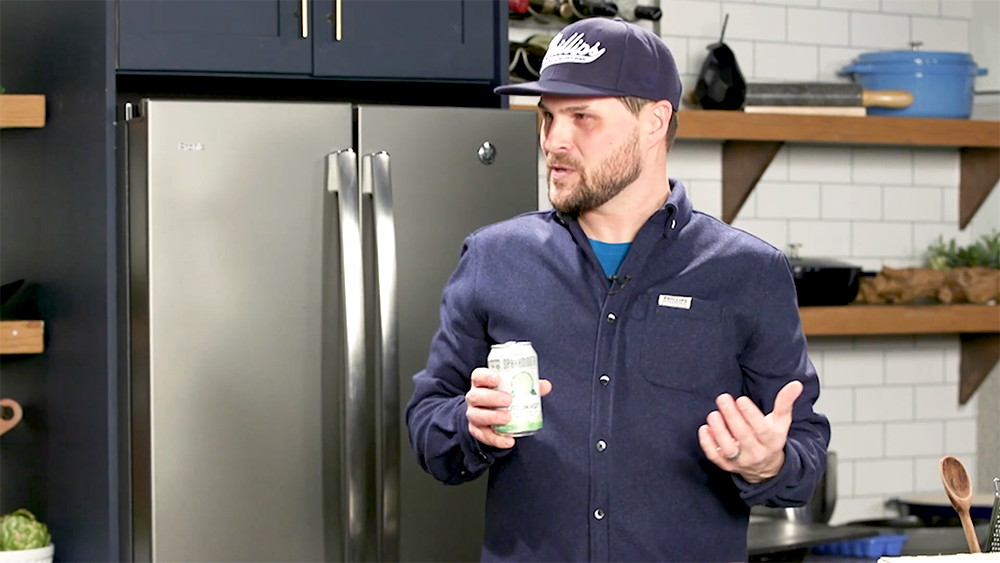 Gin is one of the more under-rated pairing spirits. You certainly know of the classic gin and tonic, and we're not ones to mess with the classics. But there is so much more you can do with gin than martinis and soda cocktails. Phillips gin is sharp, dry and is highly versatile. You could pair it with seafood, for example (Phillips gin with smoked salmon topped with creamed cheese and cucumbers from Country Grocer? Where do we sign up?). You can also pair Phillips gin with cheese, cured meats, lamb curry, mussels and berries, among many other delicious possibilities. And there's one more gin and food pairing that's very timely at the moment.
Phillips Gin and Thanksgiving Dinner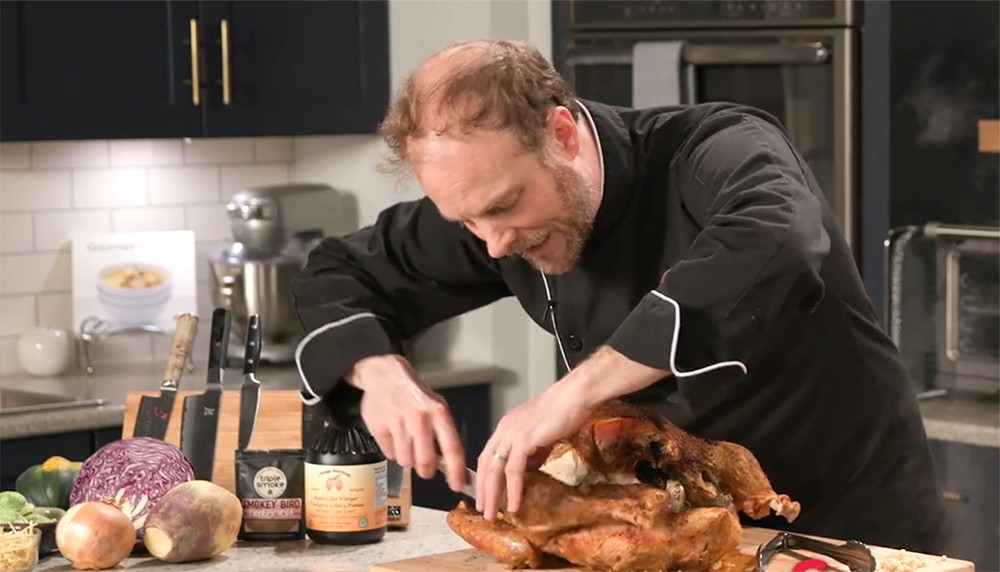 Of course, we know it's traditional to pair turkey with red or white wine. We get that – and if you're one to maintain tradition, please continue. But if you're up for something new this Thanksgiving, here's a new and easy way to put an interesting twist on your turkey dinner this year: pair your turkey with Phillips gin, be it Phillips Discovery Street Dry Citrus Gin or their Stump Coastal Forest Gin. Turkey is a heavy meal. Pair it with Phillips gin for a bright, refreshing and—dare we say it?—fun take on your Thanksgiving dinner this year. It's quite the pairing, and we're pleased to offer Phillips gin right here at Liquor Plus.
This Week's Partner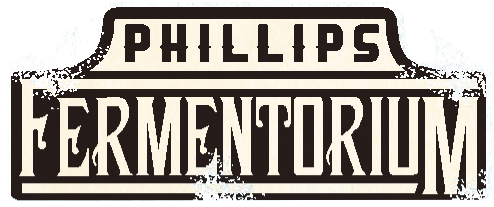 Phillips Fermentorium is part of Phillips Brewing, a long-time and prominent member of Victoria's local brewing community. The Fermentorium, launched in 2015, distills gins and spirits with locally sourced ingredients. Phillips gin can be purchased individually or in their Origins Gin Showcase, which offers three different gins to sample from this up and coming spirit maker. Until next week! Liquor Plus proudly partners with Country Grocer and CHEK News each week to produce Cookin' on the Coast, which features unique food and drink pairings offered by BC suppliers. All of the beverages featured on this program can be found in Liquor Plus stores and online at liquorplus.ca.