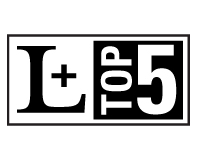 One of the food & wine pairings I get asked about each spring are my favourite wines to pair with the new season's fresh halibut. There are so many different ways to prepare and cook halibut but I favour keeping it simple. Whether it's steaks or fillets, my preference is a bit of salt and pepper on the halibut, then place it on a hot, well-oiled grill on the BBQ. Squeeze a little fresh lemon juice on the halibut while cooking. BBQ some fresh asparagus and peppers and you have an amazingly simple meal that will delight your taste buds. Pair this with a bottle of good viognier and you truly have a match made in heaven.
Why Viognier? The heady aromas of apple blossom and honeysuckle open up to flavours of apricots and white peaches with hints of orange/tangerine with traces of ginger and white pepper on the finish. Sound good? Add to this the luscious, rich mouthfeel of viognier and you will understand why I am passionate about this pairing that must have been made in heaven.

Following are five Viogniers at different price points. Try one next time you BBQ some halibut.
Cono Sur 2011 Viognier – Chile: Aromatic with bright fruit flavours, this affordable wine is medium-bodied and well balanced by vibrant acidity. Sustainably grown in the southern Colchagua Valley. $13.00
Santa Julia 2011 Viognier – Chile: Another affordable Viognier from Chile. This is from Santa Julia's Santa Rosa vineyard, Mendoza, Argentina and is also made from sustainably grown grapes. Another bright, fresh aromatic style with a great balance between fruit and acidity. $14.00
Mission Hill Reserve 2010 Viognier – Okanagan Valley: Shows classic Viognier aromas of peach, apricot and flowers, along with pear and lemon notes. The dry palate is nicely balanced, with crisp acidity, light body and fresh citrus and stone fruit on a long finish. $20.00
Yalumba "Y" series 2011 Viognier – Barossa Valley, South Australia: Yalumba is somewhat responsible for the resurgence of Viognier outside of France. They have both the oldest and the majority of the Viognier vines in Australia. Textbook characters of candied orange, apricot and flowers come through nicely in this medium-full-bodied white, lifted by a dusting of white pepper. $20.00
Kettle Valley Viognier – Okanagan Valley: The grapes for this wine come from the Trovao vineyard on the Naramata Bench and the Great Northern vineyard in the Similkameen Valley. Classic Viognier flavours with good length and vibrancy on the palate A portion of this wine was barrel fermented in older French oak and was allowed to go through malolactic fermentation in order to preserve the crisp, fresh fruit flavours and add complexity. $27.00
Mike is our Product Consultant at Royal Oak after spending the past two years as a Product Consultant at Douglas Street. Mike is at Royal Oak Friday 2-7 pm & Saturday 1-6 pm.