Cookin' on the Coast 2023 – Episode 10:
Neighbourhood Brewing's Way of Life Hazy IPA w/Birria Tacos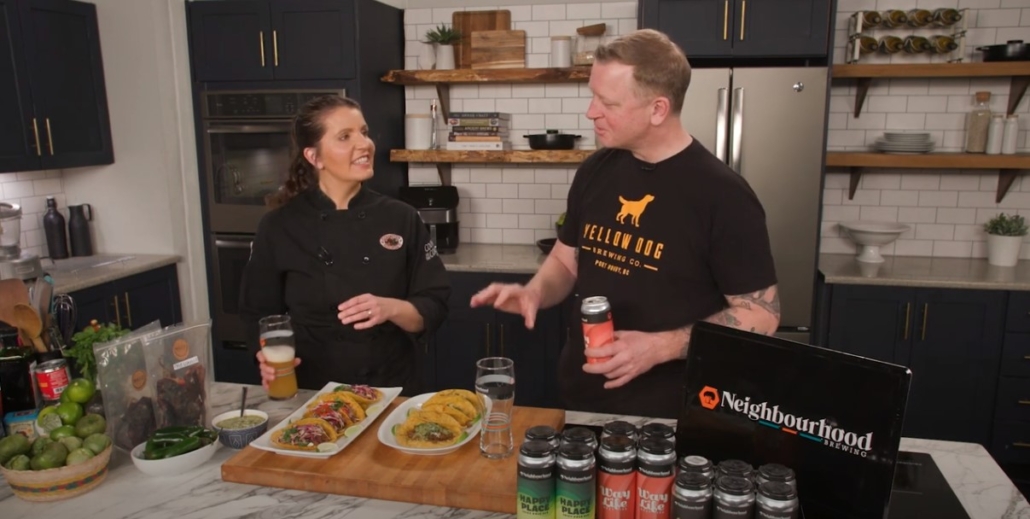 For episode #10 of Cookin' on the Coast, Wade Moore is here from Neighbourhood Brewing, the sister-brewery of Yellow Dog Brewing in Port Moody. With him he's brought the 'Way of Life' Hazy IPA. Despite being under the same ownership, Neighbourhood Brewing calls the Okanagan home, with a beautiful new tasting room to go along with their new brewery.
The Way of Life Hazy IPA has been chosen for this episode and meal pairing for its tropical and citrus flavours.
Head to a Liquor Plus liquor store near you to pickup this fun and flavourful Hazy IPA from Neighbourhood Brewing.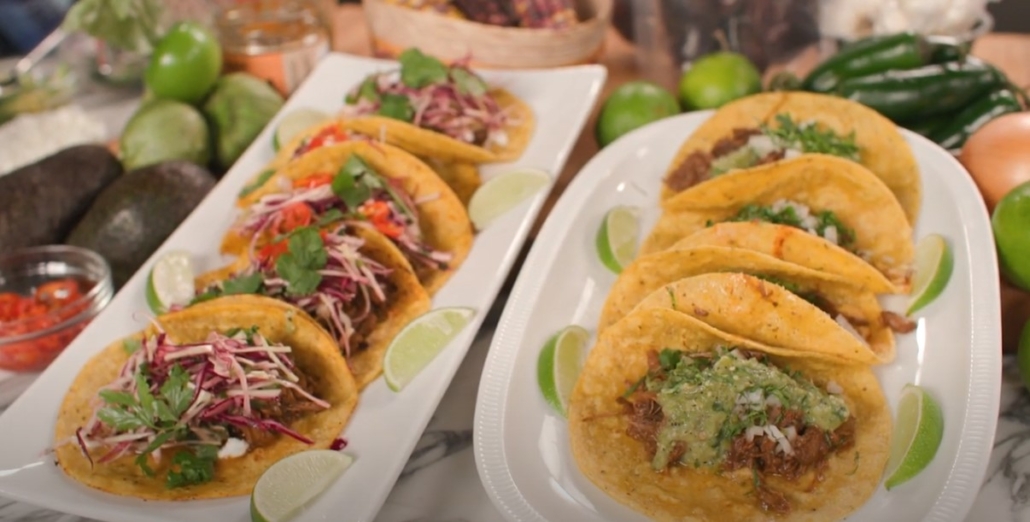 To be paired up with the Way of Life Hazy IPA from Neighbourhood Brewing, Chef Heidi has prepared Mexican-inspired beef Birria tacos. Along with the tacos is a yummy, smoky green salsa. Plus, the entire dish is gluten-free!
Along with the Mexican-style tacos, Chef Heidi has also brought the Canadian take on tacos to the table. This version is similar, but it's got some cheese and slaw in addition to everything else.
Grab the recipes below and all the ingredients at your local Country Grocer:
Featured Beverage: Way of Life Hazy IPA from Neighbourhood Brewing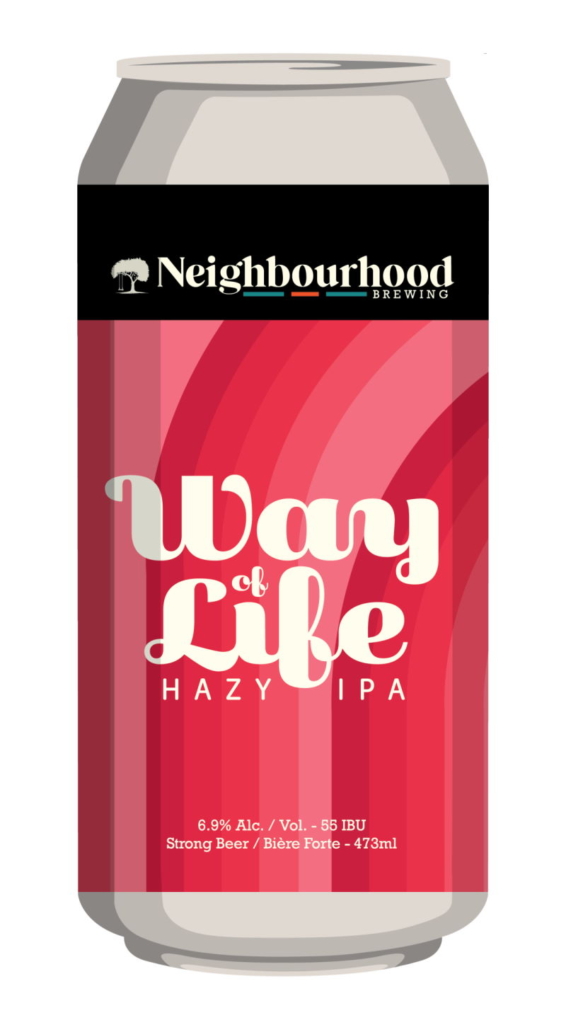 The 'Way of Life' Hazy IPA from Neighbourhood Brewing is a strong beer at 6.9%, made with classic west coast hops, Citra and Amarillo. The juicy flavour profile is big and bold, along with a sweet aroma and luxurious mouthfeel.
Watch for flavour notes of papaya, pineapple, and mandarin orange.
Find the Way of Life Hazy IPA from Neighbourhood Brewing at a liquor store near you.
Alcohol by volume: 6.9%
IBU: 55
Hops: Citra and Amarillo
Why it Works with Mexican Birria Tacos & Green Salsa
Chef Heidi has prepared both Mexican-style tacos and a Canadian version for this episode, both of which containing the same base ingredients with the Canadian version having cheese and coleslaw in addition. On top of that, the smoky green salsa is bringing a ton of flavour that will require something strong to match it.
That's where the Way of Life Hazy IPA from Neighbourhood Brewing is an excellent match. The beer is big and bold, with exciting flavours of tropical fruit and citrus, which are able to meet the flavours in the dish.
Chef Heidi and Wade agree – this combination is giving vacation vibes all around.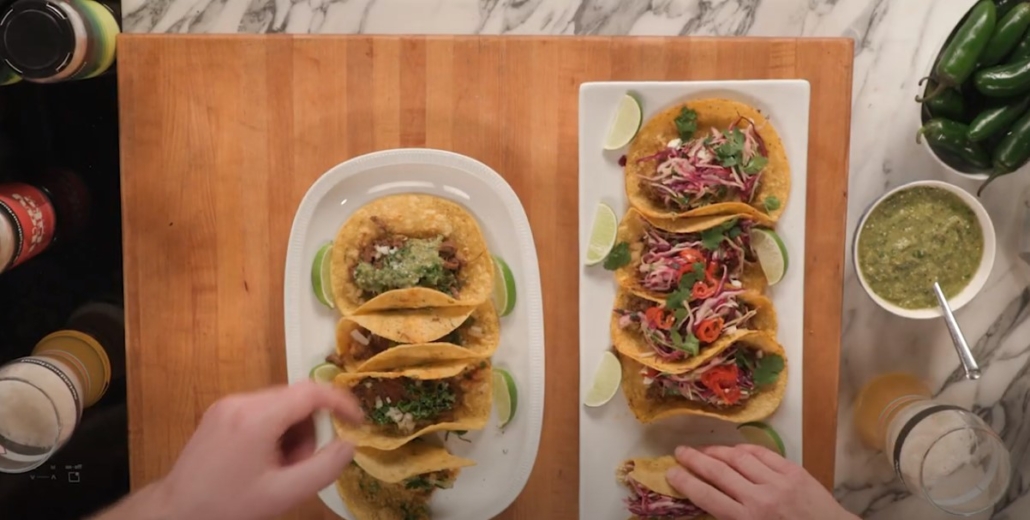 Hazy IPA Pairing Tips
Hazy IPAs are classically fruity and juicy, with plenty of flavour going on. The typical hop profile is big and bold, and the flavours you'll get most often are of tropical fruit, such as mango, pineapple, guava, papaya and passionfruit.
Because these tastes are so big and the beers are usually rather strong, you have to be wary of what you're pairing them with. You want something with flavour, but nothing too extraordinary.
Citrus fruit turns out to be an excellent match with spice. Most of the ideal food pairings for a Hazy IPA are excellent summer dishes, but you can fire these up during any season:
Barbecued steak or pork
Tacos
Burgers
Pizza
This Week's Partner: Neighbourhood Brewing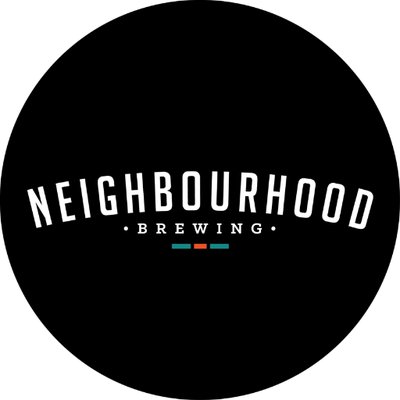 Neighbourhood Brewing is an independently owned and operated brewery in Downtown Penticton, on a mission to produce world-class craft beer with personality. Despite being in the heart of the city, the brewery and tasting room are surrounded by beautiful lakes and mountains.
The brewery focuses on both innovation and the timeless classics. They make a core 6, which includes the Way of Life Hazy IPA, plus seasonal creations like flavour-infused sours, IPAs and wheat ales.
The kitchen at Neighbourhood Brewing is uniquely Mexican-inspired. You'll find tasty spins on traditional dishes, from nachos and tatchos (tater tots), to tortilla soup, power bowls, tacos and wings.
Learn more about Neighbourhood Brewing, their beer, tasting room and more: Neighbourhood Brewing, and find them at 187 Westminster Avenue W.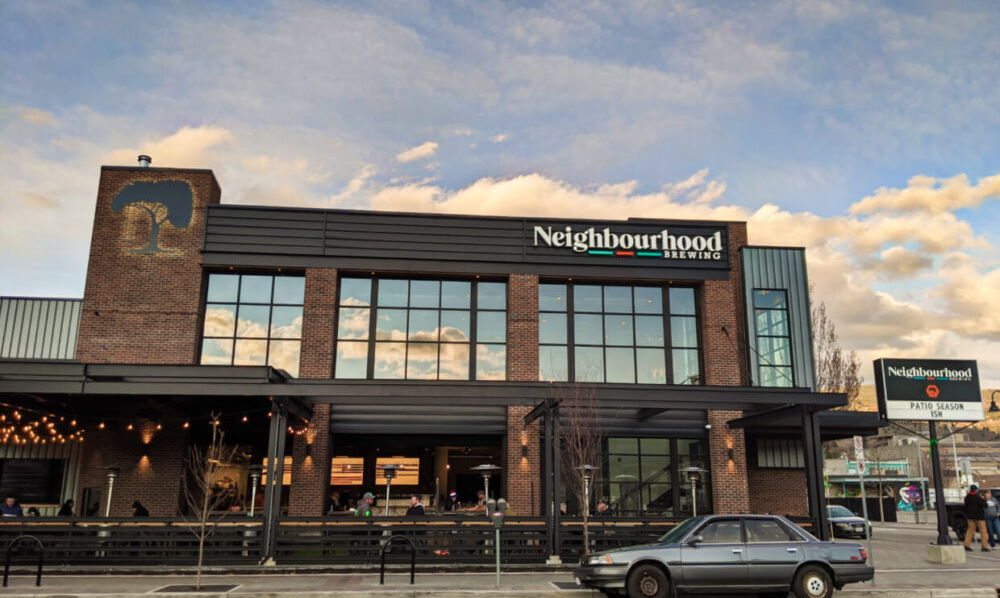 Photo credit to Off Track Travel
Liquor Plus Sponsors Cookin' on the Coast
Each week, Liquor Plus sponsors the Pairings segment of Cookin' on the Coast on CHEK. The show features unique food and drink pairings offered by BC suppliers, with recipes created by Chef Heidi Fink and sponsored by Country Grocer. All of the beverages featured on the program can be found in Liquor Plus stores across Vancouver Island.