Cookin' on the Coast 2023 – Episode 11:
Sandhill Winery Pinot Gris w/Japanese Air Fryer Teriyaki Salmon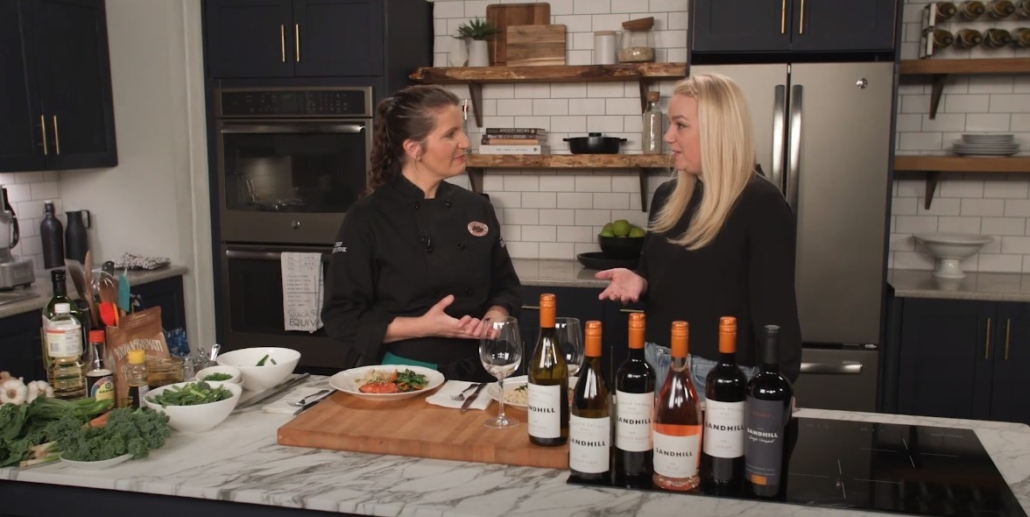 For episode #11 of Cookin' on the Coast, Andrea Rathbone is here from Sandhill Winery, a winery based out of Kelowna that has been around since the 90's. With her she's brought the Pinot Gris 2021 VQA. Sandhill is somewhat of a pioneer in the BC wine industry having been around for so long, but they remain on the cutting edge of innovation with their small lots varietals.
The Pinot Gris has been chosen by Andrea for this episode and meal pairing for its tropical notes, citrus flavours, and light acidity, which are sure to be a good pair with the dish.
Head to a Liquor Plus liquor store near you to pickup this fruity and delicious Pinot Gris from Sandhill Winery.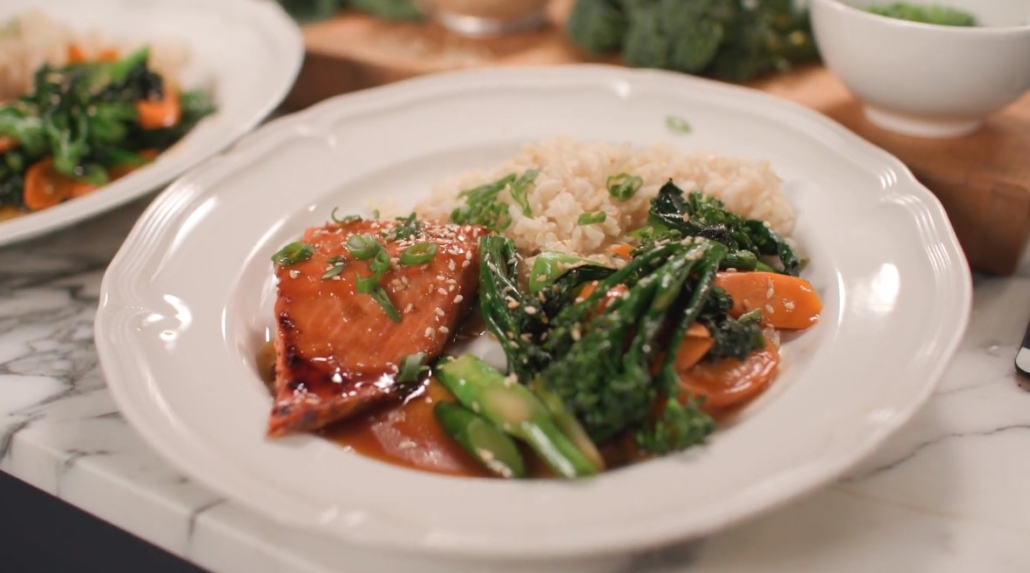 To be paired up with the Pinot Gris from Sandhill Winery, Chef Heidi has prepared Japanese-style air fryer Teriyaki salmon along with short grain rice and gai lan/broccolini stir fry. Plus, the entire dish is gluten-free!
During this episode, Andrea and Chef Heidi will discuss the qualities of the dish and the wine, and share why they think the two make such a great pair. Andrea also shares some info about the winery including their history and their small lots varietals.
Grab the recipes below and all the ingredients at your local Country Grocer:
Featured Beverage: Pinot Gris from Sandhill Winery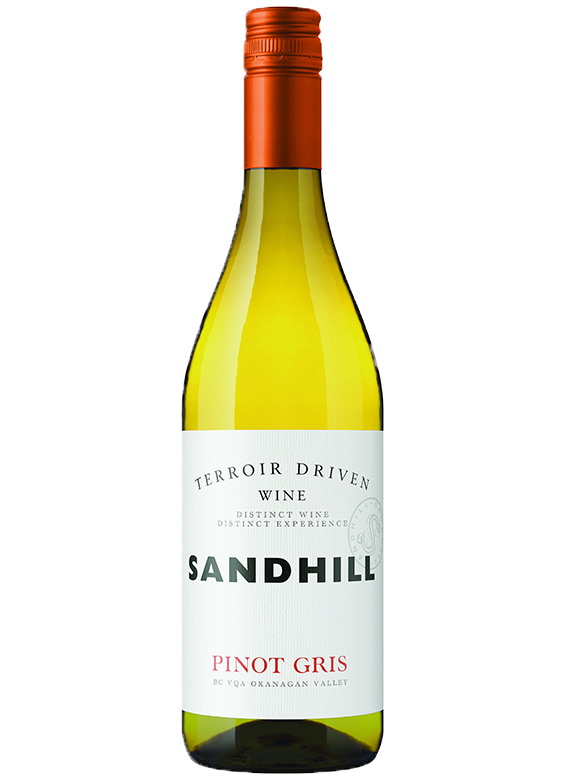 The 2021 VQA Pinot Gris from Sandhill Winery is a medium-bodied white wine with a smooth and subtly rich mouthfeel. This wine is clean and bright, making it an excellent pairing option for a range of dishes.
For flavour, this Pinot Gris brings plenty to the table. It all starts with aromas of Bartlett pear, melon, yellow apple, and tropical fruit. Upon your first taste, you'll notice flavours of ripe orchard fruits, finished with citrus and even more orchard fruit.
Find the 2021 VQA Pinot Gris from Sandhill Winery at a liquor store near you.
Varietal: Pinot Gris
ABV: 13.3%
Source: Kelowna
Why it Works with Japanese Air Fryer Salmon
Japanese inspired air fryer Teriyaki Salmon is packed with strong flavours, from the saltiness of the soy sauce to the ginger and the sweetness of the mirin. To pair with this complex dish, we'll need an equally flavourful wine that can match the dish without overpowering it.
The Pinot Gris from Sandhill Winery is up to the task, filled with sweet flavours of pear, melon and peach. There's also a healthy punch of citrus and acidity.
When pairing a wine with Asian-inspired cuisine, white wine is always a safe bet because of the fruit notes and the acidity. The Japanese-inspired Teriyaki Salmon is no exception. The wine is able to cut through the sweetness and richness of the dish, complimenting each other beautifully.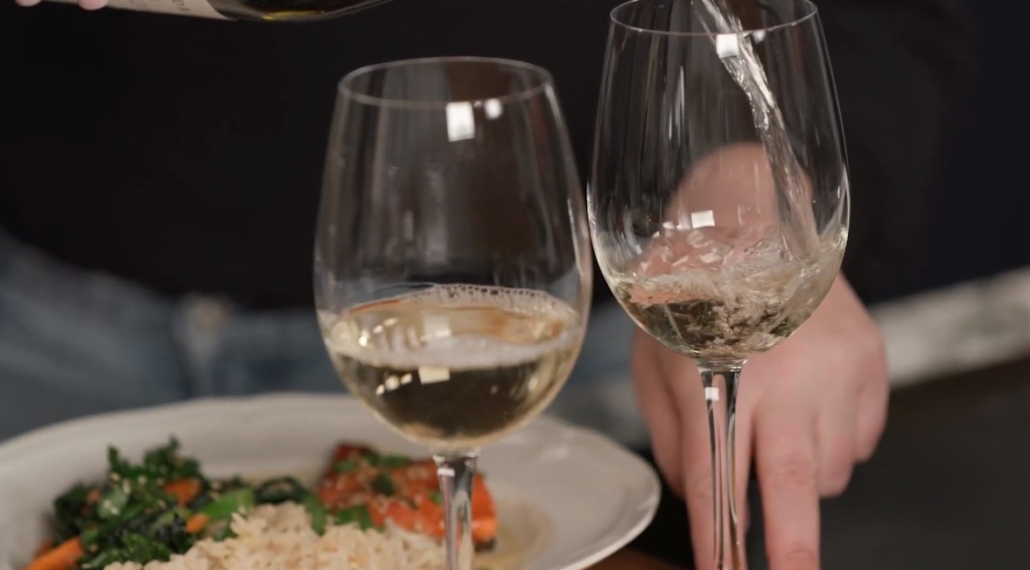 Pinot Gris Pairing Tips
Pinot Gris is famously versatile, meaning you'll be able to successfully pair it with a wide range of foods. Often bright and crisp, these wines pour a clear yellowish colour. But as a colour mutation of Pinot Noir, you'll often notice pink stains in Pinot Gris.
This versatile wine is an excellent choice for any light dish, but some varieties will be better than others with certain foods. If your Pinot Gris is lighter and more acidic, try seafood or salads. If it's more full-bodies, try white meat like chicken and pork. And if your Pinot Gris is sweeter than usual, try it with fruity desserts.
This Week's Partner: Sandhill Winery

At Sandhill Winery, they've made a name for themselves by producing truly distinct wines with unique characteristics.
Each bottle of Sandhill wine is made from grapes that come from one of six  BC vineyards, with their own soil, sun exposure, drainage and more – Sandhill Estate, King Family, Phantom Creek , Osprey Ridge, Hidden Terrace and Vanessa Vineyard. With one-of-a-kind conditions, Sandhill is able to produce exceptional and unique wines.
They also employ a non-interventionist approach, which allows the character of the fruit and subtle nature of each vineyard to shine through in the wine.
Learn more about Sandhill Winery, their vineyards, philosophy, and more: Sandhill Winery, and find them at 1125 Richter Street in Kelowna.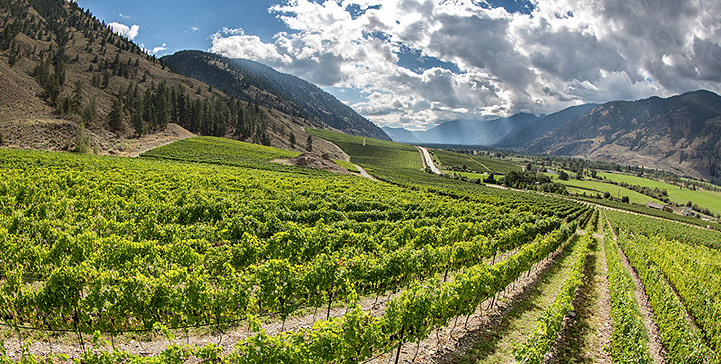 Liquor Plus Sponsors Cookin' on the Coast
Each week, Liquor Plus sponsors the Pairings segment of Cookin' on the Coast on CHEK. The show features unique food and drink pairings offered by BC suppliers, with recipes created by Chef Heidi Fink and sponsored by Country Grocer. All of the beverages featured on the program can be found in Liquor Plus stores across Vancouver Island.