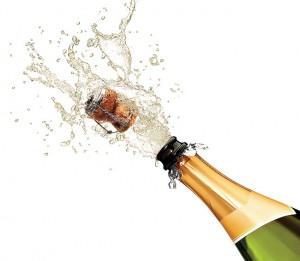 The quality of the initial still wine, the selection of the yeast best suited to the style of a particular Champagne House, tiny bubbles and the persistence of the bubbles are what separates Champagne, both vintage and non-vintage from the rest of the pack.
The very best Champagnes come from just 17 villages or Crus within the Champagne region. Only Champagne that is made with grapes grown in these specific villages can be classed as Grand Cru Champagnes. Jean Dalbray is from the village of Verzy, one of the Grand Cru villages.
So, whilst boutique Champagne houses like Jean Dalbray don't have the cachet of the Grand Houses such as Moët & Chandon, Louis Roederer, Tattinger etc.. it doesn't mean their product is not up to standard.
Jean Dalbray has the opulent character, finesse & elegance of great Champagne without the hefty price tag. Next time you need pampering, grab a bottle of Jean Dalbray, you won't be disappointed. Ah, tiny bubbles….
BANG FOR THE BUCK SCORE: 9.00/$1
$40.00+deposit