Cookin' On the Coast Episode 6: Here's What Happens When You Pair a Spicy Meal Like Beef Curry With The Perfect IPA
West Coast IPA is an India pale ale from Vancouver Island Brewing. If you're a fan of Cookin' On the Coast, you know what that means: a hoppy beer that's both bitter and powerful.
Granted, there is a time and place for light beers. It's just that, well, this isn't one of them. A light beer hovering around the 5% alcohol range isn't going to do much for a spicy meal like ground beef with curry and naan – at least not the way Chef Michael Williams makes it.
In this week's episode of Cookin' On the Coast, we're going to see why West Coast IPA is exactly what's needed to match one set of bold tastes with another, and how to pair (and time) this popular beer for maximum enjoyment.
Featured Beverage: West Coast IPA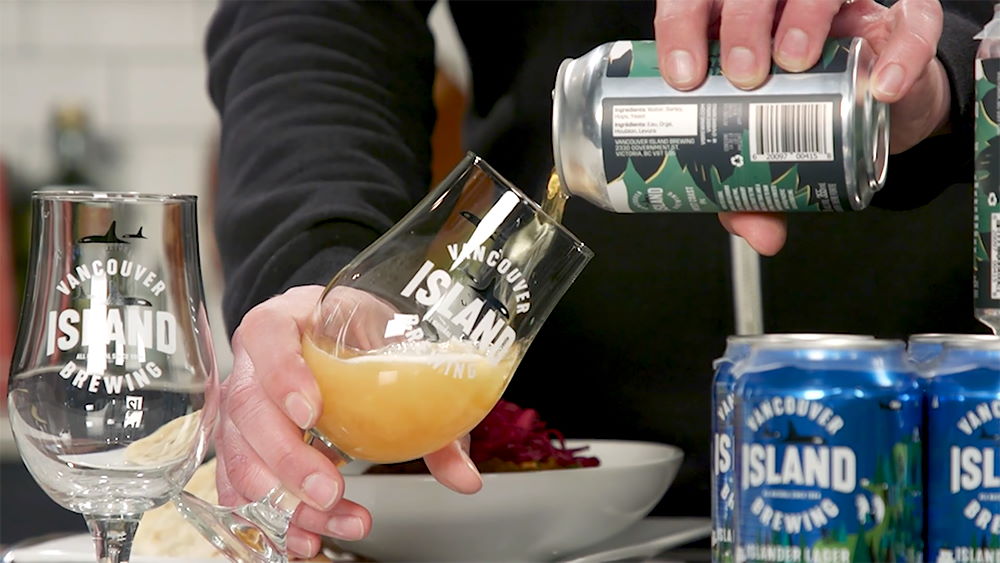 This week, we look at West Coast IPA. Yes, it's an India pale ale, and it's hardly the first time we've talked about IPAs on Cookin' On the Coast. However, at 7% alcohol, it is the first time we've looked at a beer with this strength.
When we talk about West Coast IPA, we consider the following:
It's hoppy
It's bitter
It's citrus-y
It has a floral aroma
Drill down a little more to the specifics of West Coast IPA and we find that, as VIB's Dave Pearson says, it's listed at 80 IBUs. This is the 'International Bitterness Unit', and no, it's not a collection of angry people around the globe. It's simply a technical measurement of the compounds that make your beer bitter.
Take a bitter beer and make it strong. That's exactly what you get with West Coast IPA.
Why it Works With Beef Curry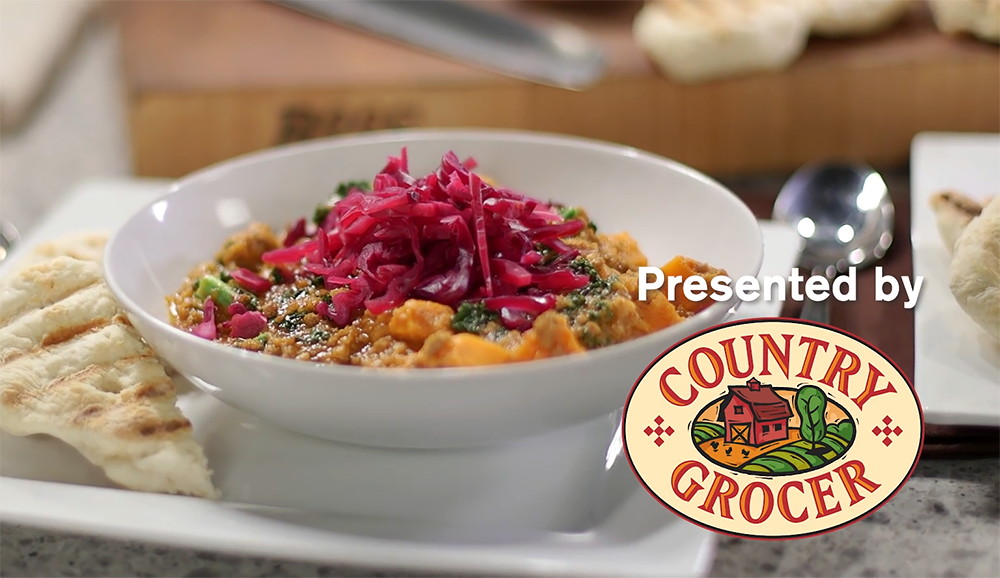 Beef curry is a spicy meal. In this scenario, Chef Michael takes an already strong dish and takes it a level higher, with coconut tomato beef curry and scratch naan. That's a spicy meal – and one for which a light beer like Coors Light will get over-matched.
With IPAs, it's about matching a strong, often heavy meal, with a hoppy beer that can match it fork-for-sip. Enter a West Coast IPA, with its bitter flavours and hints of pine and grapefruit.
Remember that hops are the spices of beer, and that VIB makes West Coast IPA with hops grown right here in BC. When you pair the spices in curry with the hops of an IPA, you're in for a treat – and a great meal at that.
How to Pair West Coast IPA
Being an India pale ale, you'll want to pair it accordingly. That means you're best to drink West Coast IPA with heavy meals and strong flavours. In particular, you could match it with:
Tacos
Burgers with barbecue sauce
Sausages
Deep-fried meats
French fries
Remember that you can also use an India pale ale to cleanse your palate after eating a meal, such as between courses. Its bitterness helps to counteract the saltiness in fried foods, which makes it a great beverage to transition from a salty appetizer to a bigger meal.
This Week's Partner: Vancouver Island Brewing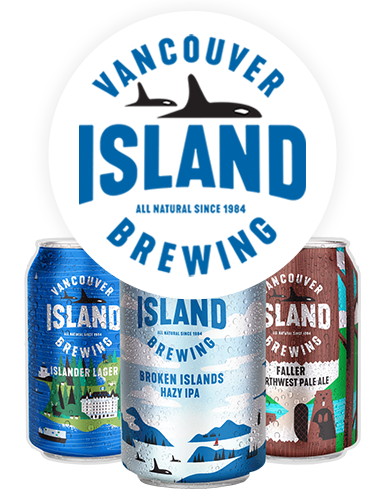 One of the original craft beers in British Columbia, Victoria wouldn't be right without Vancouver Island Brewing. It's a fixture in town, situated at 2330 Government Street, from where it makes some of the most popular beers in Greater Victoria.
Over 37 years, VIB has had just two brewmasters, Hermann and Ralf Pittroff. Together, they've crafted some of the most popular beers we enjoy in local pubs and restaurants, including Victoria Pilsner, Islander Lager and Piper's Pale Ale.
And, of course, West Coast IPA – a strong, bitter beer that makes pub meals amazing.
Liquor Plus Sponsors Cookin' on the Coast
Each week, Liquor Plus partners with CHEK and Country Grocer to produce Cookin' on the Coast, which features unique food and drink pairings offered by BC suppliers. All of the beverages featured on this program can be found in Liquor Plus stores and online at liquorplus.ca.