Cookin' On the Coast Episode 2:
Prep for Thanksgiving w/Celebration Sides & Wild Goose Classic Riesling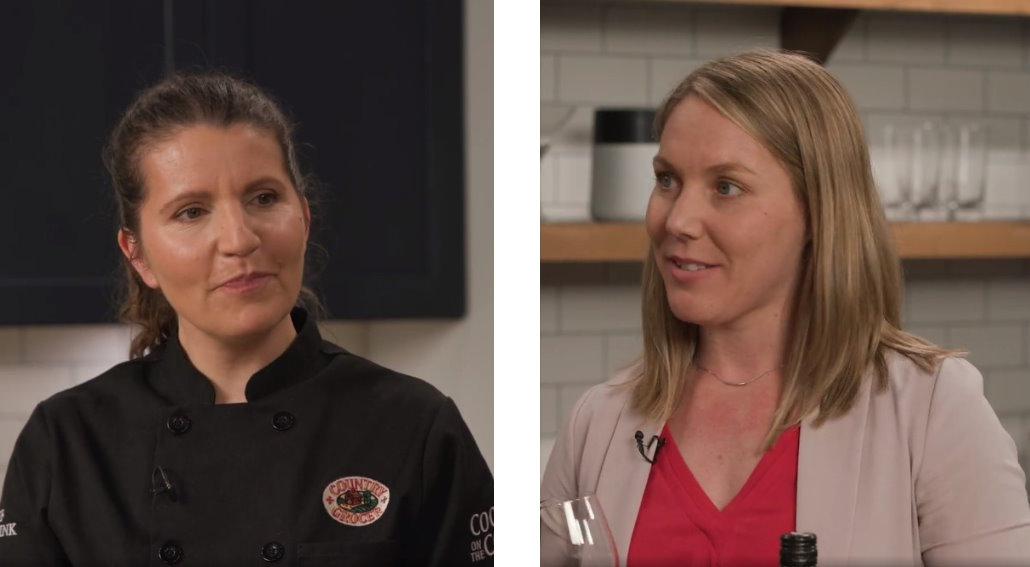 With the days getting shorter and the Thanksgiving season right around the corner, October has arrived. On this episode of Cookin' on the Coast, Chef Heidi Fink is featuring Celebration Side dishes – just in time for Thanksgiving.
Our Liquor Plus sponsored pairing for episode two features a Classic Riesling from Wild Goose Vineyards, garlic butter balsamic brussels sprouts, cardamom cranberry sauce, and maple glazed sweet potato. To represent Wild Goose, the award-winning Okanagan winery, Chef Heidi will be joined by Natasha.
Pickup a bottle of Classic Riesling from this award-winning winery at your local Liquor Plus liquor store.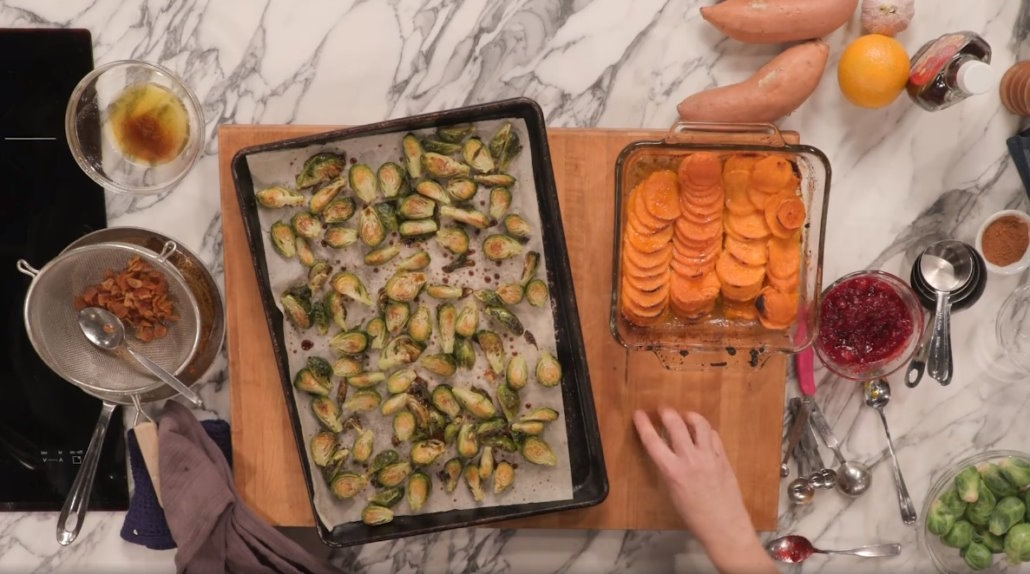 Together with Chef Heidi and Natasha from Wild Goose, we'll learn why these celebration sides – perfect for the holiday weekend ahead – pair so nicely with the Classic Riesling. We'll also break down further pairing options for this type of wine, a background of Wild Goose Vineyards, and more.
Grab the recipes and ingredients right here:
Featured Beverage: Classic Riesling from Wild Goose Vineyards

For this episode, to pair with our holiday side dishes, Natasha has brought a Classic Riesling of 2020 vintage from the Okanagan Falls region. This wine from Wild Goose is a German-heritage wine, made by a third generation German family.
Why it Works with Our Celebration Sides
The Classic Riesling from Wild Goose boasts bold flavours and textures, which pair well with the earthiness of the brussels sprouts.
You'll also notice this wine has an off-dry style that's slightly sweet, which compliments the sweet potatoes quite well.
Finally, there's a subtle acid taste to the Riesling, which will clean your palate and play nicely with the cardamom cranberries.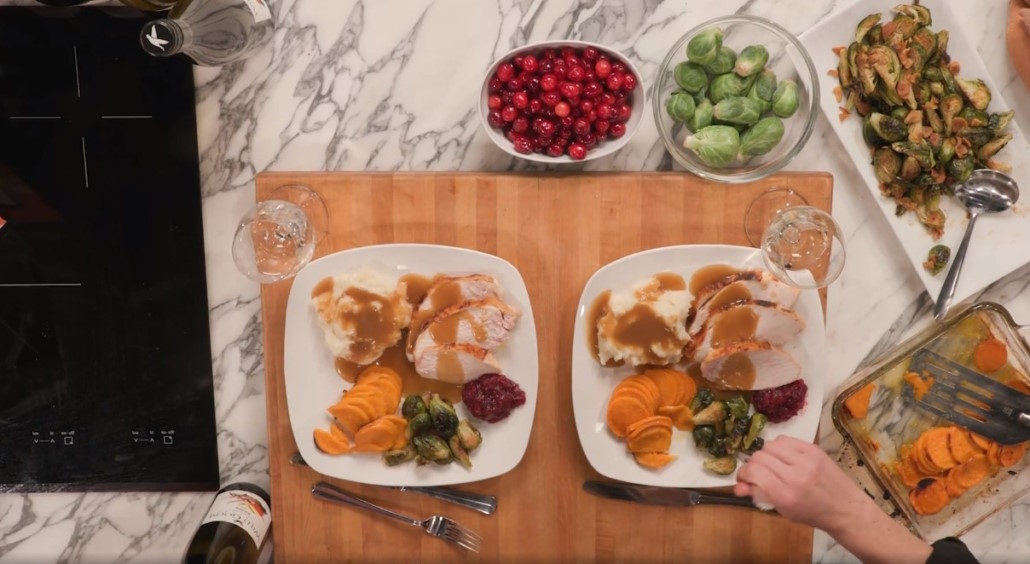 How to Pair a Riesling
Riesling is a balanced variety of white wine that makes it pairable with a range of different foods. They typically come with a touch of sweetness, some mild acidity, and fruity flavours like apple, pear or citrus.
Aside from this episode's celebration sides for the holiday season, the Classic Riesling from Wild Goose will pair well with:
Roasted duck or goose
Thai-style food
Vinegar based salad dressings
Fish
Grilled pork
This Week's Partner: Wild Goose Vineyards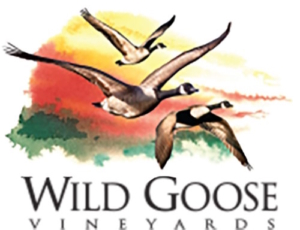 Established in Okanagan Valley in 1990, Wild Goose Winery became just the seventeenth winery in BC. Today, Wild Goose is an award-winning winery, growing the highest quality fruit for their premium wines.
Wild Goose is proud to represent the benchmark of BC winemaking, growing and producing everything in the Okanagan Valley – BC's hotbed for winemaking.
Their three vineyard sites are managed by local growers, and produce their entire Wild Goose portfolio of wines. Besides the Classic Riesling featured in this episode, Wild Goose also makes a Gewürztraminer, Pinot Gris, Pinot Noir, and many more.
To learn more about their wines and vineyards, visit their website: Wild Goose Vineyards.

Liquor Plus Sponsors Cookin' on the Coast
Each week, Liquor Plus partners with CHEK and Country Grocer to produce Cookin' on the Coast, which features unique food and drink pairings offered by BC suppliers. All of the beverages featured on this program can be found in Liquor Plus stores across Vancouver Island.