Cookin' On the Coast Episode 3:
Fall Back in Love with Home Cooking – See Ya Later Ranch Pinot Gris with Homemade Italian Meatballs & Pasta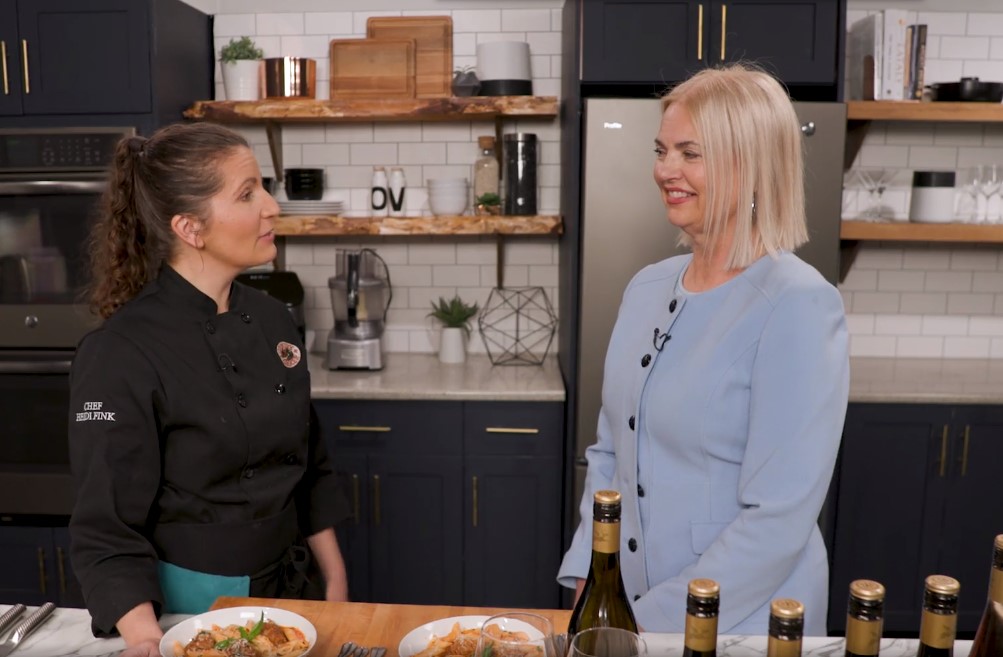 As we begin to look forward to fall weather, cozy evenings and hearty home cooked meals of the season, episode 3 is here at the perfect time. Chef Heidi is bringing us her mouthwatering Italian meatball recipe served with pasta and tomato sauce. If this recipe doesn't re-ignite your love and desire for home cooking, nothing will.
On this episode, Heidi is joined by Melissa from See Ya Later Ranch. The Liquor Plus sponsored pairing for episode 3 is See Ya Later Ranch's Pinot Gris, which pairs nicely with the hearty, classic Italian meatball recipe. Be sure to grab yourself a bottle of this Pinot Gris at your nearest Liquor Plus liquor store.

Heidi will show us how her classic Italian meatball with tomato sauce and pasta recipe can be cooked at home. Then, with the help of Melissa from See Ya Later Ranch, we'll learn why this Italian meatball recipe pairs so well with the Pinot Gris. We'll also break down more pairing options for this type of wine, a background of the historic See Ya Later Ranch, and more.
Grab the full recipes and list of ingredients here:
Featured Beverage: Pinot Gris from See Ya Later Ranch

This highly versatile wine provides tasting notes of stone fruit, lemon and spice.
The balanced flavours of fruit and oak give a nice mouthfeel, while a touch of acidity and minerality give you a long, fruity finish.
*See Ya Later Ranch's Pinot Gris (vintage 2021) was the silver medal winner at the 2022 National Wine Awards of Canada.
Why it Works with Our Homemade Italian Meatballs & Pasta
Chef Heidi was slightly surprised by Melissa's choice of Pinot Gris as a pairing with the Italian meatballs. But as Melissa demonstrates, it's a perfect pairing.
Melissa explains how the fruitiness, lemon zest and spice really adds to the flavour of the Italian meatballs. The fruity taste of the wine compliments the fresh tomato sauce, and the heartiness of the garlic plays in nicely as well.
Don't be afraid to pair a white wine, like this Pinot Gris, with a red sauce pasta dish! You're in for a pleasant surprise.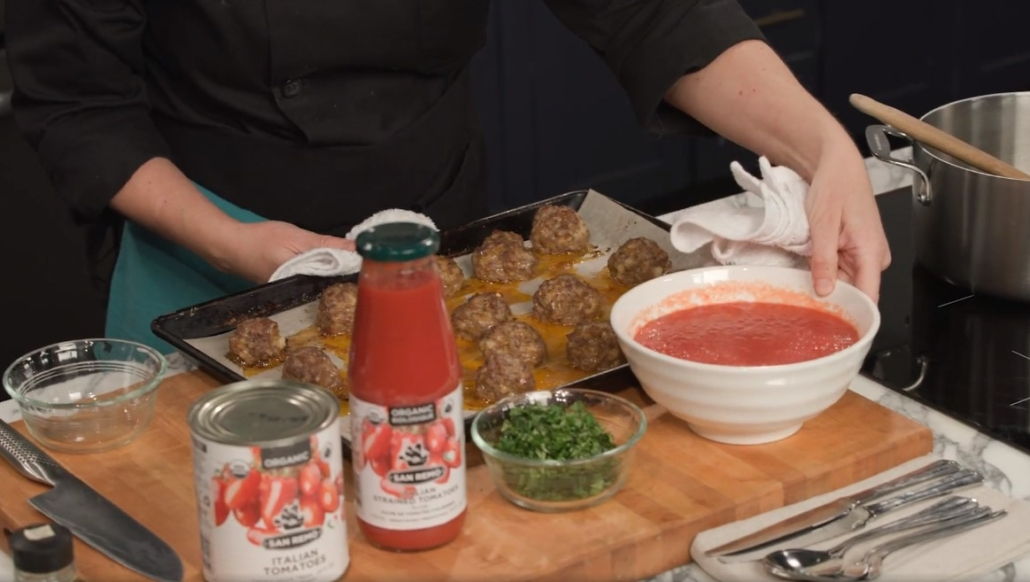 How to Pair this Pinot Gris
Because this wine is so versatile, it goes well with almost anything – including our delicious homemade Italian meatballs and pasta. But on a different night, try pairing the Pinot Gris from See Ya Later Ranch with oven roasted chicken and potatoes.
Alternatively, step it up a notch and pair it with orange and ginger marinated BC Salmon with a bean salad. Want to spice things up? This Pinot Gris pairs beautifully with hot wings.
Finally, for your charcuterie night, try Swiss, Chevre, Cheddar and Gouda cheeses.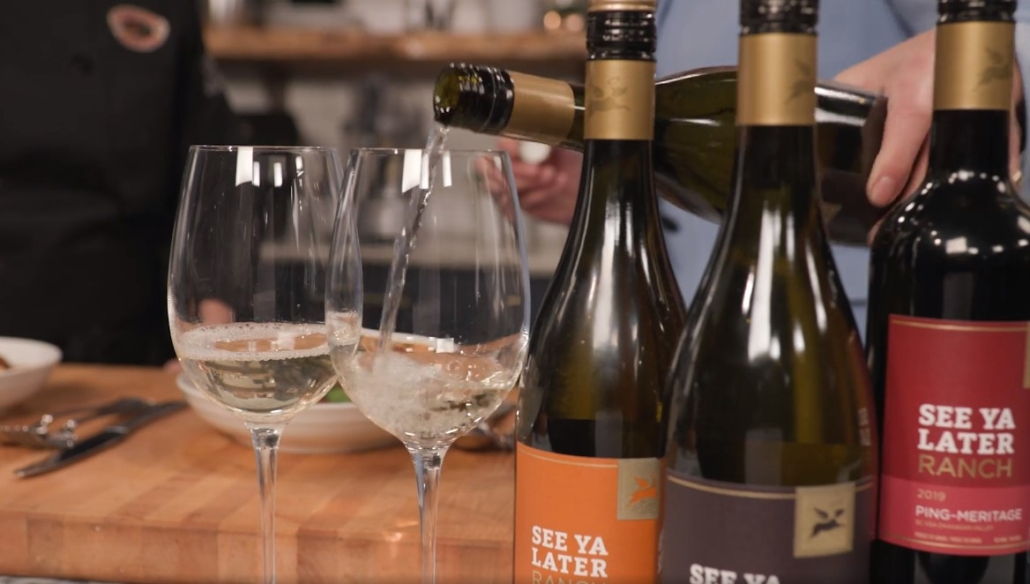 This Week's Partner: See Ya Later Ranch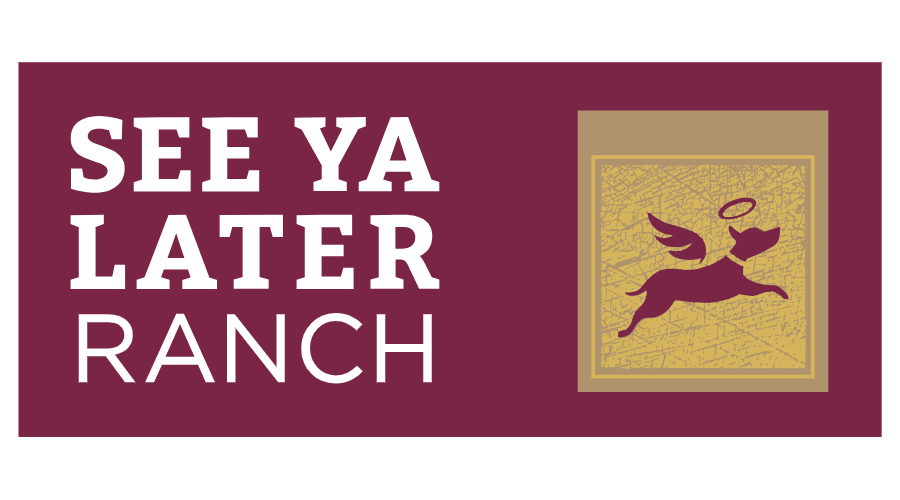 In 1920 Major Hugh Fraser purchased a parcel of property high above the Okanagan Valley. Known as a lively character passionate about growing and making wine, See Ya Later Ranch came about in his honour.
Fast forward to today, See Ya Later Ranch is one of the more idyllic spots in BC to enjoy a glass of wine and experience the beautiful surroundings and history of the Okanagan Valley. With an outdoor bistro, patio, and tasting room/wine shop located in the Major's 1900's home, See Ya Later Ranch is a place you need to see.
See Ya Later Ranch is proud to have David Saysomsack in charge of the wine. Born in Laos but raised in Abbotsford, his talent and enthusiasm has taken him around the world and back.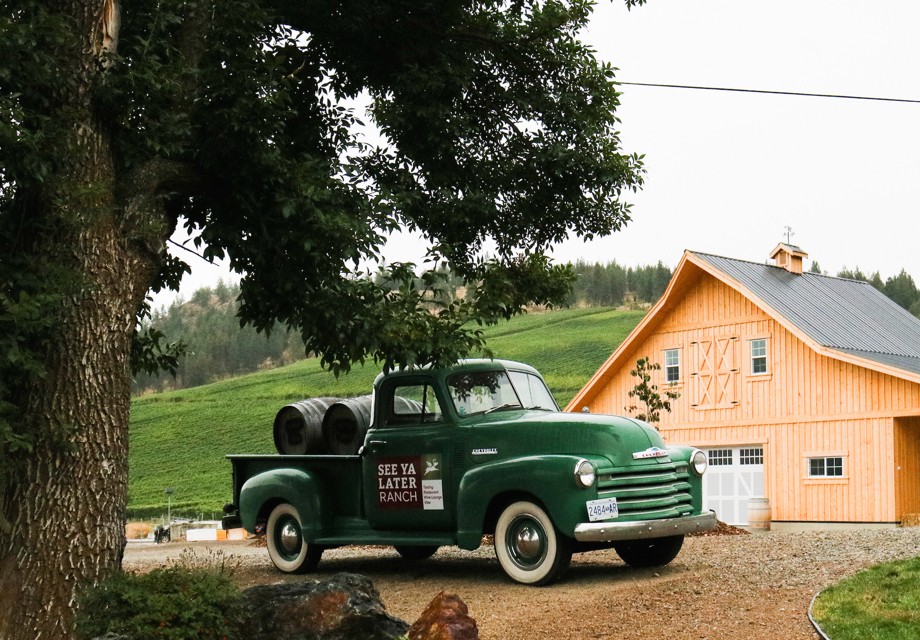 To learn more about their many wines, visit their website: See Ya Later Ranch.
Liquor Plus Sponsors Cookin' on the Coast
Each week, Liquor Plus partners with CHEK and Country Grocer to produce Cookin' on the Coast, which features unique food and drink pairings offered by BC suppliers. All of the beverages featured on this program can be found in Liquor Plus stores across Vancouver Island.