Cookin' On the Coast Episode 5:
Moon Under Water Creepy Uncle Dunkel w/Tandoori Chicken, Cucumber Salad & Naan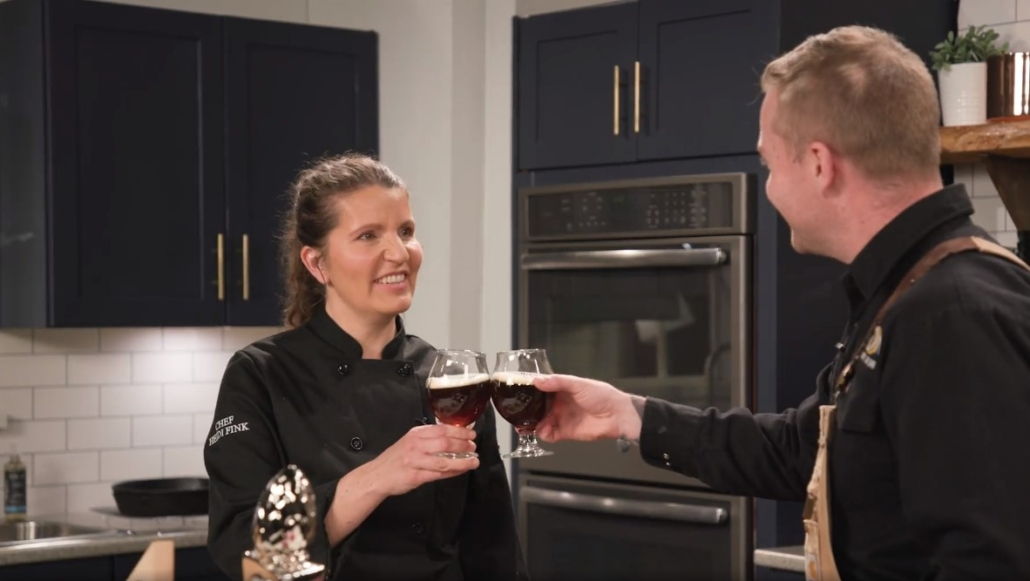 For episode 5, we've got a bold, exciting pairing lined up. Chef Heidi will be cooking up Indian-style tandoori chicken, a spiced cucumber salad and homemade naan bread. There's tonnes of flavour coming your way!
Our Liquor Plus sponsored pairing for episode 5 is the Creepy Uncle Dunkel Munich Lager from Moon Under Water, which can be found at any Liquor Plus liquor store. Clay will be representing Moon Under Water on this episode, joining Chef Heidi as they break down this rich and flavourful new pairing.

Together with Chef Heidi and Clay from Moon Under Water, we'll learn why this tandoori chicken dish with a cucumber salad and naan pairs so well with this dark, German-style beer. Clay will also share what's new at Moon Under Water, where they source their ingredients, his strategy for pairing Indian food, and more.
Grab the recipes and ingredients right here:
Featured Beverage: Creepy Uncle Dunkel Dark Munich Lager from Moon Under Water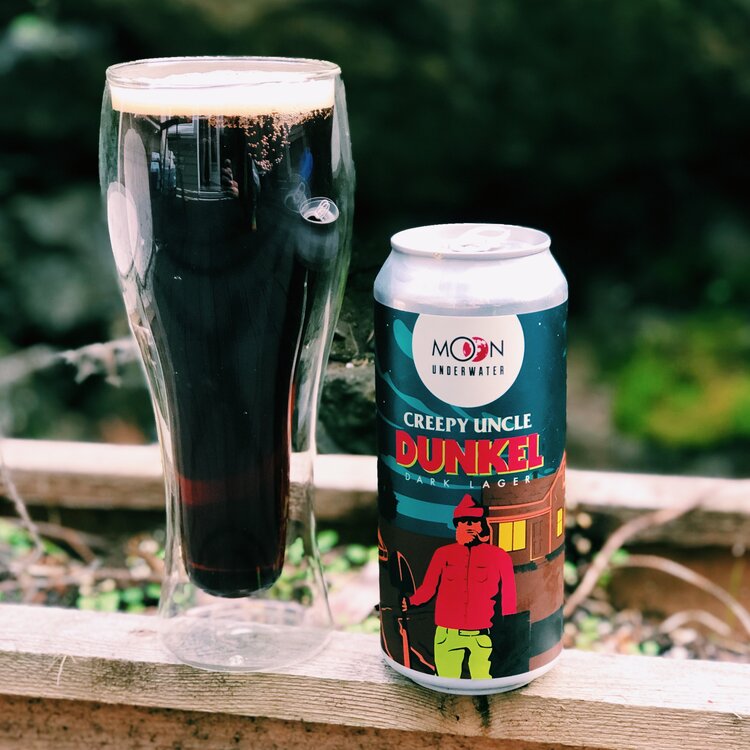 Creepy Uncle Dunkel Dark Munich Lager is not for the faint of heart. It's a strong beer with intense malt flavour, but with a surprisingly refreshing finish.
Look for notes of chocolate, biscuit and caramel. Delicious!
One of Victoria's favourite dark beers, The Creepy Uncle Dunkel is available in 650mL bottles, 473mL 4-pack cans and 30L kegs.
Why it Works with Our Tandoori Chicken, Cucumber Salad, & Naan Bread
Clay from Moon Under the Water joins Chef Heidi to discuss this exciting combination. He says that while he'd usually opt for an IPA when eating Indian food, the tanginess of the tandoori will pair excellently with something dark like the Creepy Uncle Dunkel. With rich, earthy flavours, this Dunkel is the perfect pairing for tandoori chicken.
Clay approaches beer pairing with the 'compare' or 'contrast' strategy. A hoppy pilsner would've done a great job contrasting, but the citrus filled cucumber salad will do that job. Instead, he's decided to go with the Dunkel to match the flavours in the meal.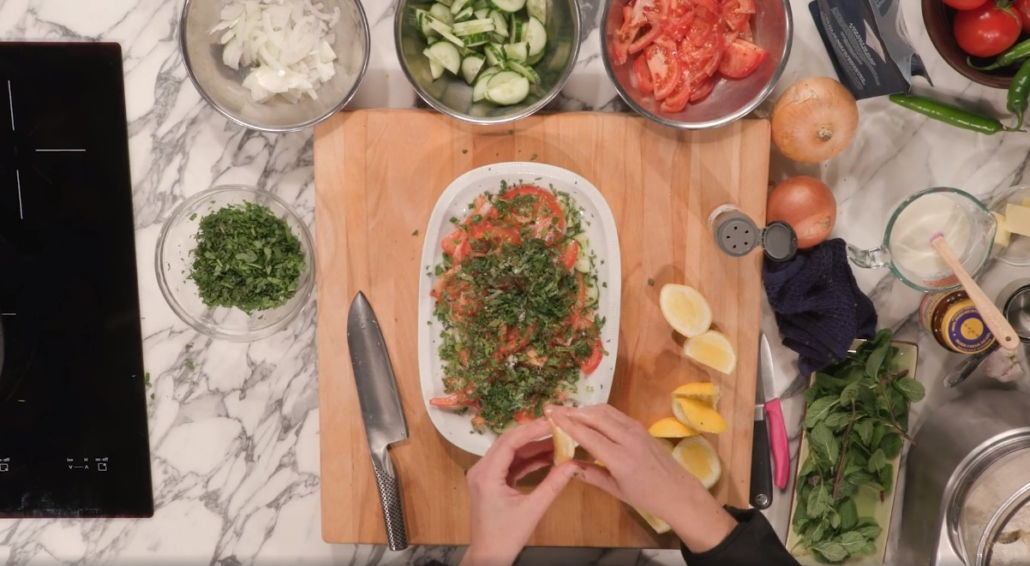 How to Pair a Dark Lager
Dark beers like the Creepy Uncle Dunkel have intense malt tastes and notes of sweetness. They're heavy, and filled with plenty of bold flavours.
The Creepy Uncle Dunkel is a German-inspired beer, and like many European dark beers, they're an excellent pairing with hearty dishes. Besides our tandoori chicken, cucumber salad and naan, here are some other foods to try with a dark beer like the Creepy Uncle Dunkel:
Goulash
European-style sausages
Beef or lamb
Braised dishes
This Week's Partner: Moon Under Water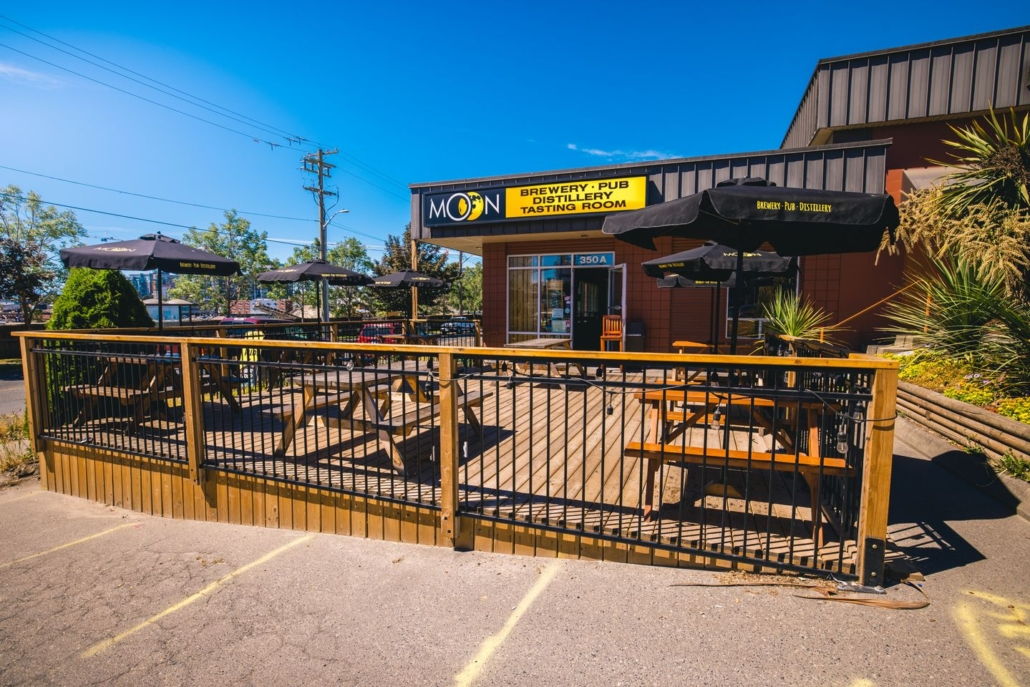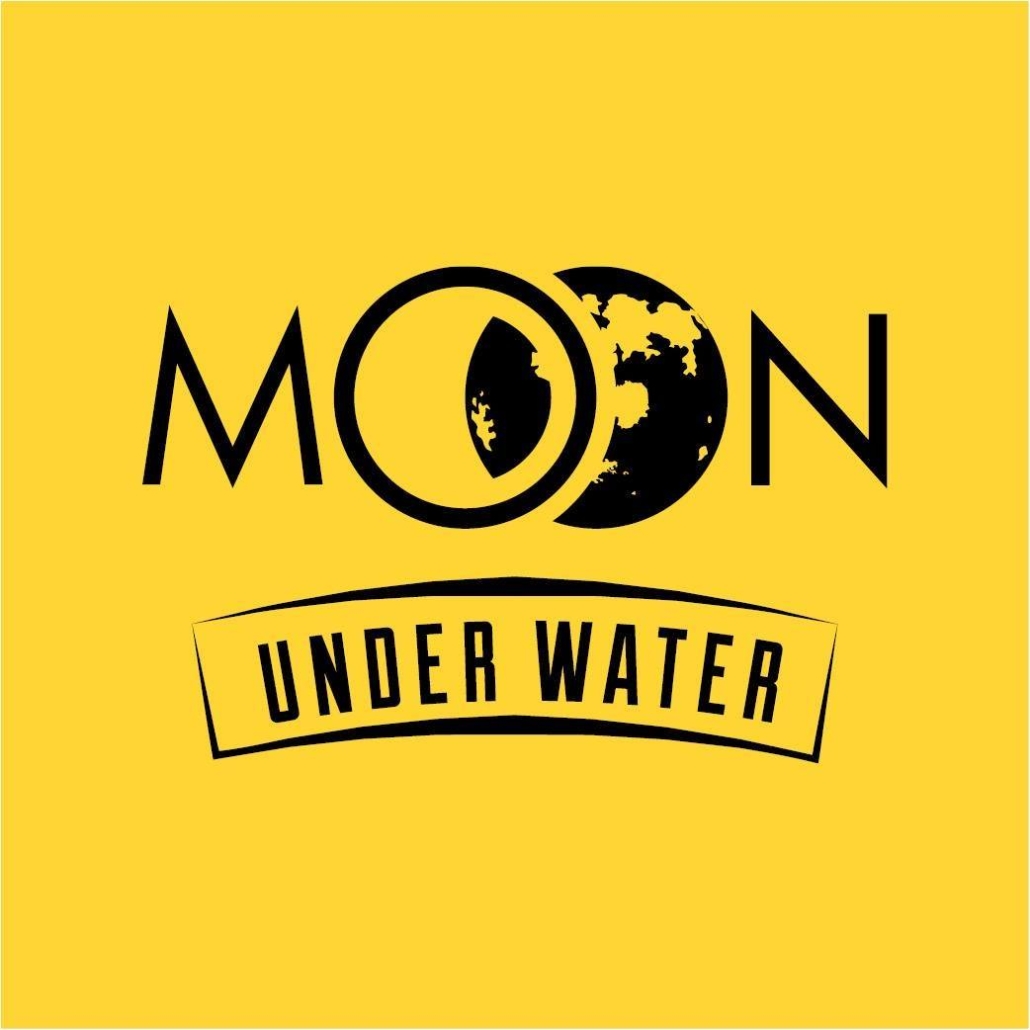 Moon Under Water Brewpub and Distillery is located at 350 Bay Street, right near the Bay street bridge.
The lively, art-filled brewpub is kid-friendly, and features one of the best wing nights in town. Not to mention – the beer is incredible. Aside from this episode's pairing, the Creepy Uncle Dunkel Dark Lager, be sure to try the award-winning Pott's Pilsner.
Not into beer? Moon Under Water is also home to an impressive cocktail selection, complete with whisky, gin and vodka distilled right on site!
The distillery has a full lounge and patio., and is located right next to the brewpub (pictured above). Kids are welcome here as well, as are dogs on the patio!
To learn more about the beers, brewery, distillery and tasting room: Moon Under Water .
Liquor Plus Sponsors Cookin' on the Coast
Each week, Liquor Plus partners with CHEK and Country Grocer to produce Cookin' on the Coast, which features unique food and drink pairings offered by BC suppliers. All of the beverages featured on this program can be found in Liquor Plus stores across Vancouver Island.