Cookin' On the Coast Episode 11:
Driftwood Gin & Thai Green Curry Shrimp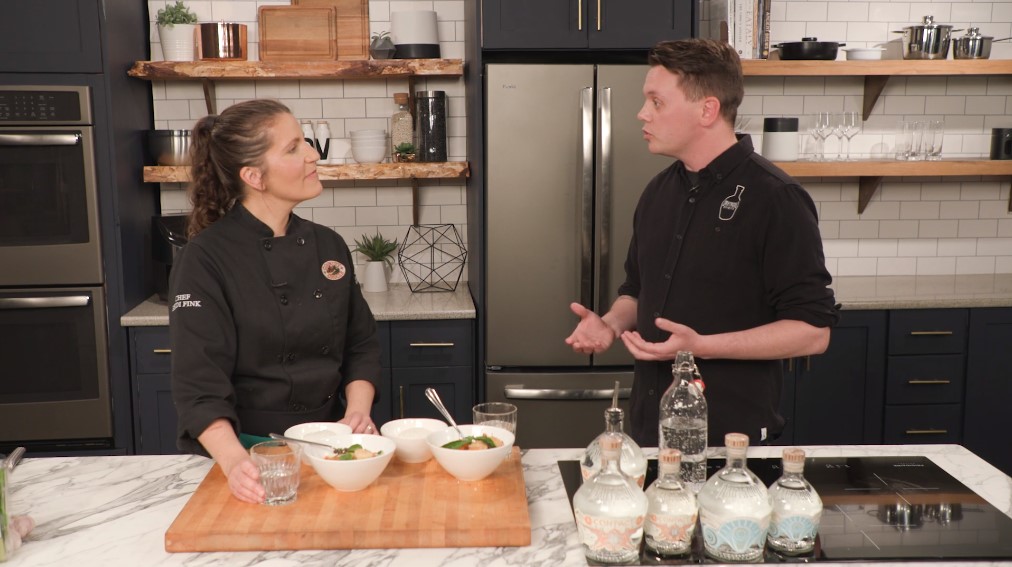 For episode 11, we've got a combination packed with West Coast flavours. Chef Heidi Fink prepares a Green Curry Shrimp dish with plenty of vegetables that's spicy, fresh and delicious. To pair with this Thai Green Curry Shrimp, we've got the Contact Gin from Driftwood Spirits – part of the 2021 Driftwood Brewery expansion, which can be found at your nearest Liquor Plus liquor store.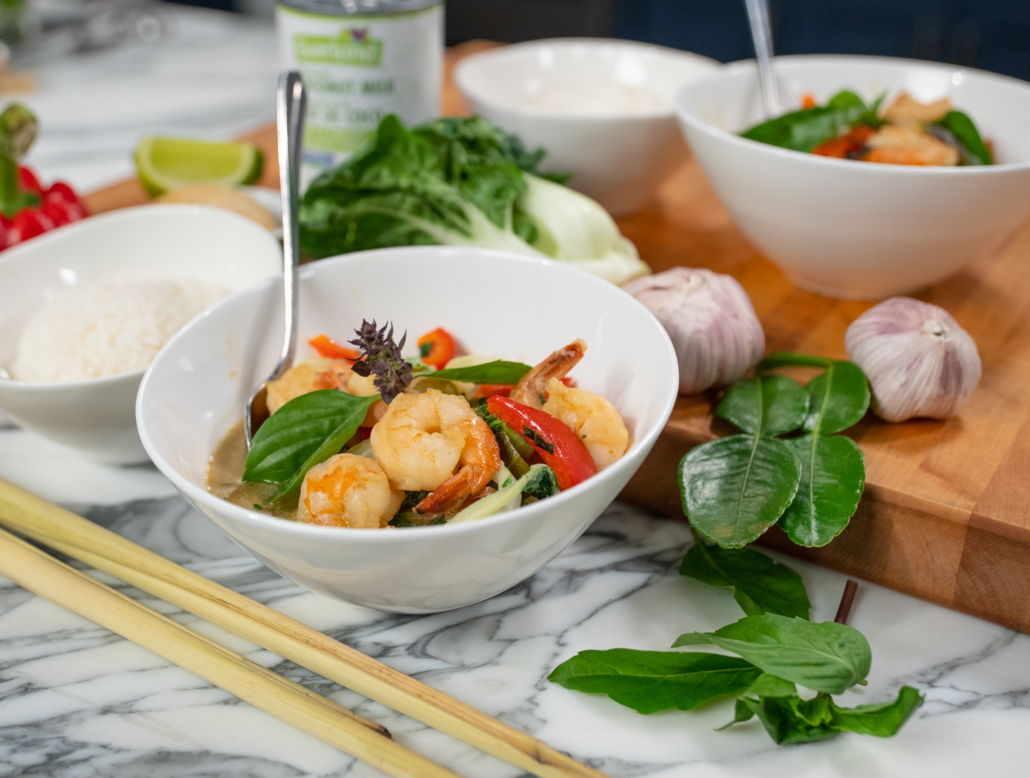 Brendan from Driftwood Spirits joins us for episode 11 to discuss the pairing with Chef Heidi. Brendan was a Driftwood Brewery employee before working a few years in Scotland at various distilleries before eventually joining back up with Driftwood. Together, the two talk about why the curry pairs so well with the Contact Gin. They also talk about the history of Driftwood Spirits, their other beverages, and more.
Grab the recipe and ingredients right here:
Featured Beverage: Driftwood Contact Gin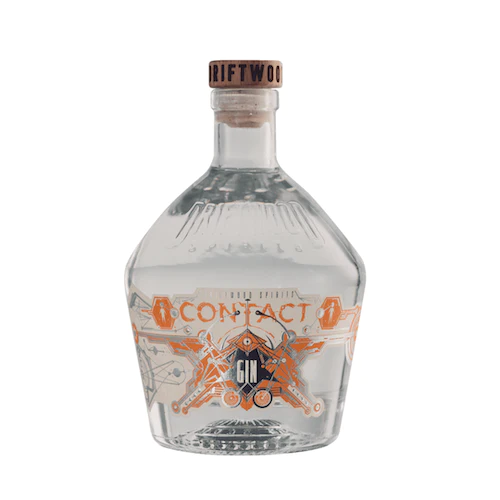 Driftwood's Contact Gin is a distinct West Coast spirit with heavy citrus components. This gin borrows from Driftwood's typical beer hop profiles, with a heavier body and mouthfeel.
While most gins are around 40-43% alcohol, Contact was bumped up to 45%. The alcohol content is higher because of the heavy use of botanicals, which means this gin is packed with flavour.
Because of the higher alcohol content, this Gin works either neat or with soda. Plus, the bold flavours work wonders in many cocktail recipes.
Why it Works with our Thai Green Curry Shrimp
Thai food is notoriously difficult to pair with beverages. But Brendan from Driftwood Spirits is here to tell us why the Contact Gin works so well with our Green Curry Shrimp.
Brendan says that when he thinks seafood, he thinks citrus. The Contact Gin is full of citrus flavours, making it a perfect match. The gin and soda will cut through the heaviness of the food, and citrus notes will help the seafood pop.
The Gin contains flavours of grapefruit, orange and beeswax to build out the body. The perceived sweetness from all three flavours helps round out the taste of the gin. When consumed with the curry, the gin "doesn't get bullied" by the meal, and instead ties it all together.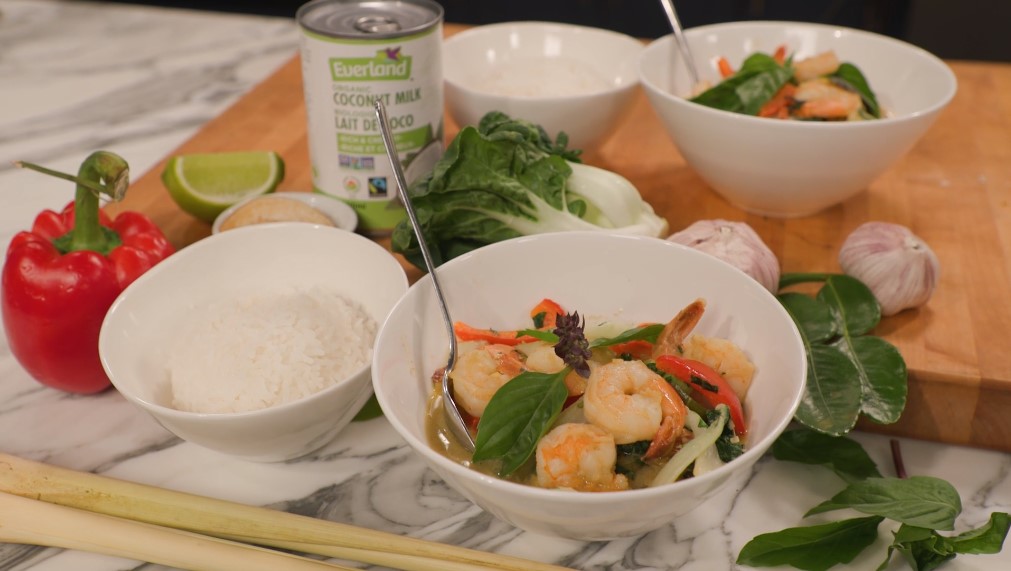 How to Pair a Gin
Gin is not our typical pairing on Cookin' on the Coast. Beer or wine is normally what you'd try to pair with a meal, but that doesn't mean there aren't more exciting options.
Gin is a surprisingly versatile and adaptable spirit that can match with a variety of foods. Gins rely on botanicals for flavour and aroma. These same botanicals are often used in cooking, making certain pairings a match made for each other.
Besides our Thai Green Curry Shrimp, here are some other meal and snack pairing options:
Prawns
Salted nuts
Smoked salmon
Indian food
Chocolate
This Week's Partner: Driftwood Spirits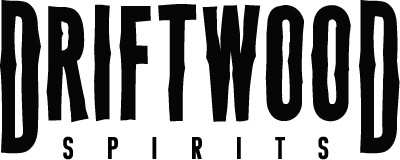 In 2008, Driftwood Brewery opened the doors to its first location on Hillside Avenue and delivered its first orders to The Beagle Pub in Cook Street Village.
Now, Driftwood has a new location in Esquimalt complete with a food menu featuring dumplings and bao buns, a cocktail menu, and a giant outdoor patio.
They've also expanded recently in 2021, putting their brewing skills to the test in the new Driftwood Spirits. They specialize in West Coast Spirits, like the Contact Gin we're featuring today.
To learn more about Driftwood Spirits, beers and tasting room, visit their website: Driftwood Spirits. And come check them out at 836 Viewfield Rd!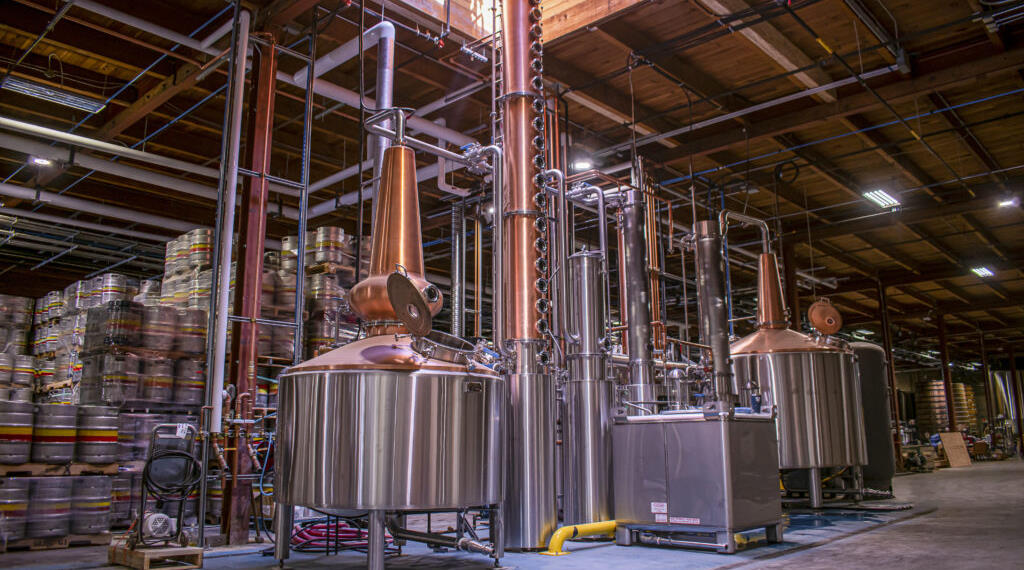 Liquor Plus Sponsors Cookin' on the Coast
Each week, Liquor Plus partners with CHEK and Country Grocer to produce Cookin' on the Coast, which features unique food and drink pairings offered by BC suppliers. All of the beverages featured on this program can be found in Liquor Plus stores across Vancouver Island.