Cookin' On the Coast Episode 8:
Lighthouse Brewery Keepers Stout w/Warming Winter Soup & GF Black Bean Brownies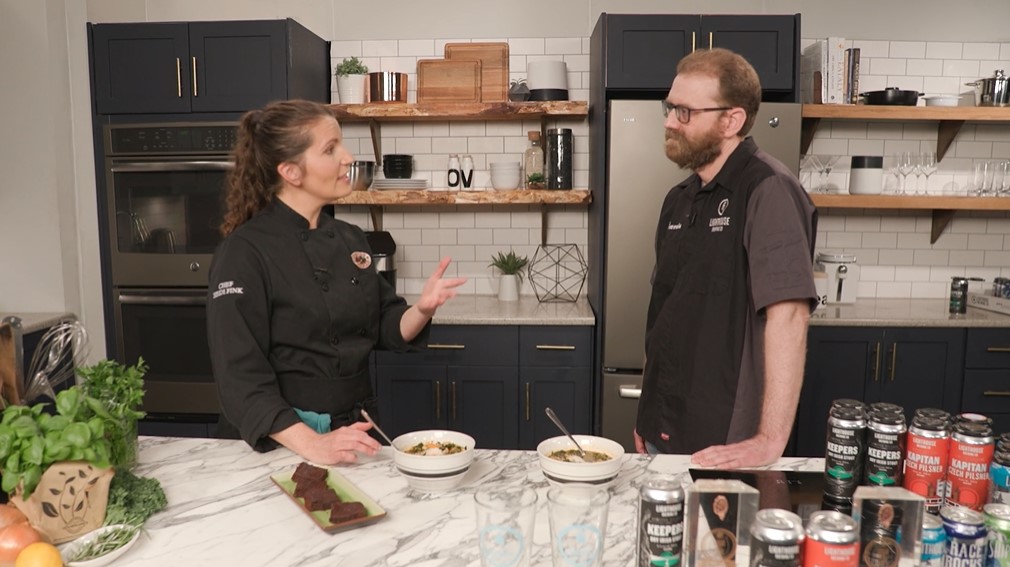 As we settle into the winter season of dark days and cold nights, episode 8 of Cookin' on the Coast comes at the perfect time. On this episode we're featuring a Warming Winter Soup and gluten-free Black Bean Brownies – the perfect meal for a cozy night in.
Our Liquor Plus sponsored pairing for episode 8 is Lighthouse Brewing. To go with our Warming Winter Soup, Darrin from Lighthouse Brewing has selected their award-winning Keepers Dry Irish Stout as the pairing, which is available at all Liquor Plus liquor stores.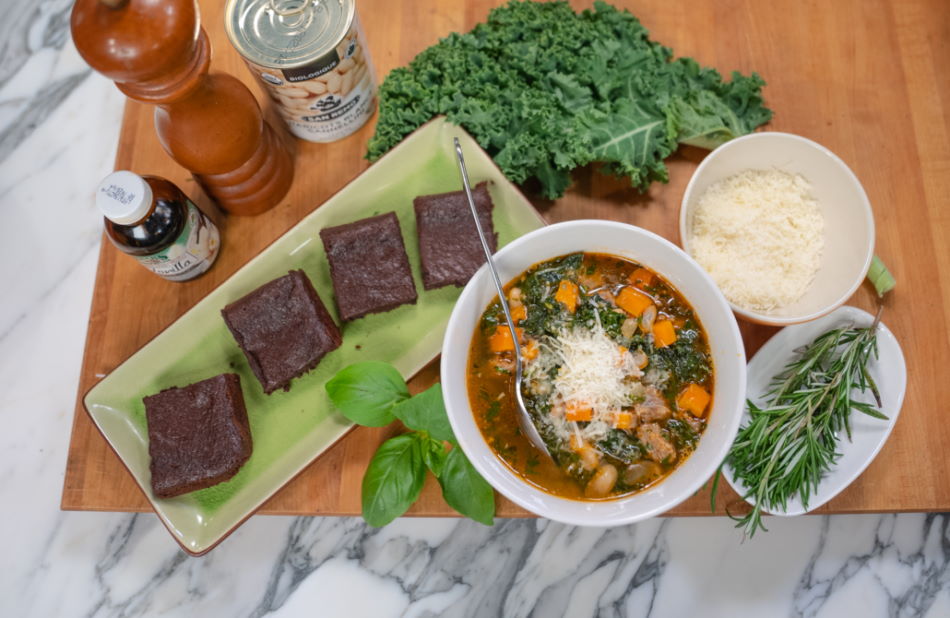 On this episode of Cookin' on the Coast, Darrin joins Chef Heidi to sample the Warming Winter Soup and discuss why the Keepers Dry Irish Stout from Lighthouse is such a great combination. Darrin will also share a bit more about Lighthouse Brewing, including their awards, other beers, and inspiration for brewing.
Grab the recipes and ingredients from this episode right here:
Featured Beverage: Keepers Stout from Lighthouse Brewery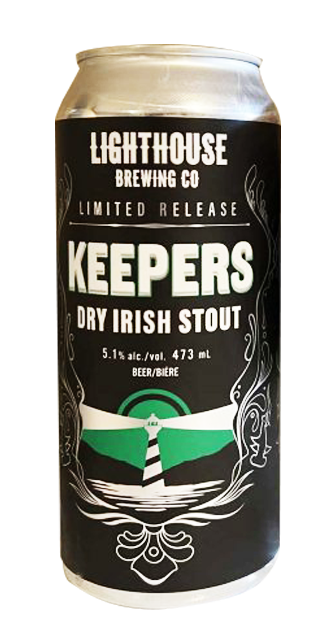 The Keepers Stout from Lighthouse is a Dry Irish Stout with similar body and taste profile as a Guinness. But this beer has much more to offer, winning 3rd best Irish Dry Stout in the country.
This lower-carbonated beer pours a deep black colour with a healthy tan coloured head. The beer is packed with flavour, yet remains quite easy to drink. Watch for smells of molasses, espresso and chocolate.
Why it Works with our Warming Winter Soup
Darrin from Lighthouse Brewing joins Chef Heidi to discuss why the Keepers Dry Irish Stout pairs so nicely with our Warming Winter Soup.
This soup is packed full of strong flavours, including rosemary, garlic and tomato, so the paired beer requires a similar punch of flavour. There are hints of chocolate malt and coffee, while the beer is sweet and smoky at the same time. The Keepers Stout is a perfect match – a winter style soup with a winter style beer. Being a heavier type of beer, it's perfect for those cold winter nights with a hot bowl of soup.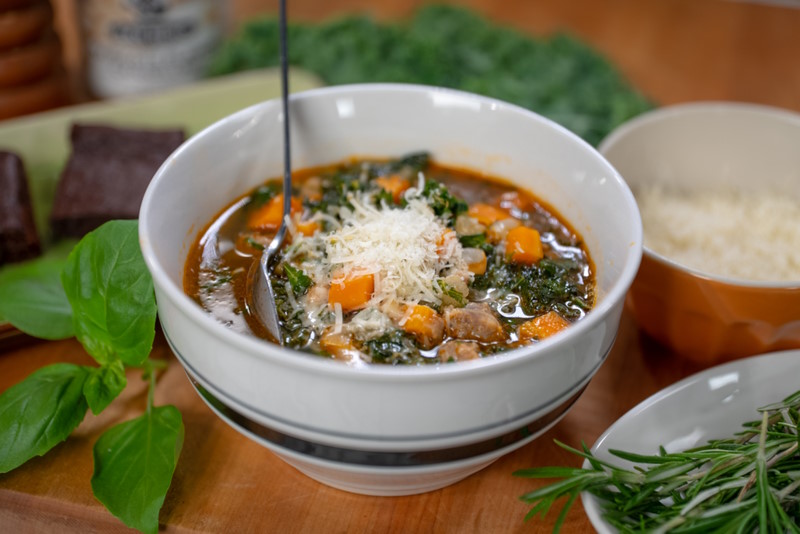 How to Pair a Stout
Stouts are dark beers, top-fermented beers that come in a number of varieties. While dark, stouts often come with creamy notes and texture. These beers are strong, typically ranging between 7-8% alcohol by volume, with plenty of hops. Tastes of coffee and dark chocolate are very common.
When pairing a stout, smoky and salty dishes do really well. Here are some other cuisines to try with a stout:
Chocolate desserts
Rich venison stews
Barbequed meat
Smoked meat
Braised lamb
Oysters
This Week's Partner: Lighthouse Brewing Co.

Lighthouse Brewing is a family owned and operated Craft Brewery that was established in Victoria, BC in 1998.
Race Rocks was the very first beer sold to bars around the city, but by 2004, a lineup of four beers were being packaged and sold to the public. Today's feature, Keepers Stout, was one of those original beers.
Since Dave Thomas first co-founded Lighthouse in 1998, quality craft beer has been the number one commitment. Today, that commitment holds strong along with their values of diversity, family integrity, good citizenship and boldness.
Lighthouse also has a tap room (shown below) – the perfect place for a craft beer lover to unwind. The tap room is accessible by the E&N trail – a quick 10-minute bike ride. Flights, growlers, squealers and kegs are available. Plus, dogs and kids are welcome!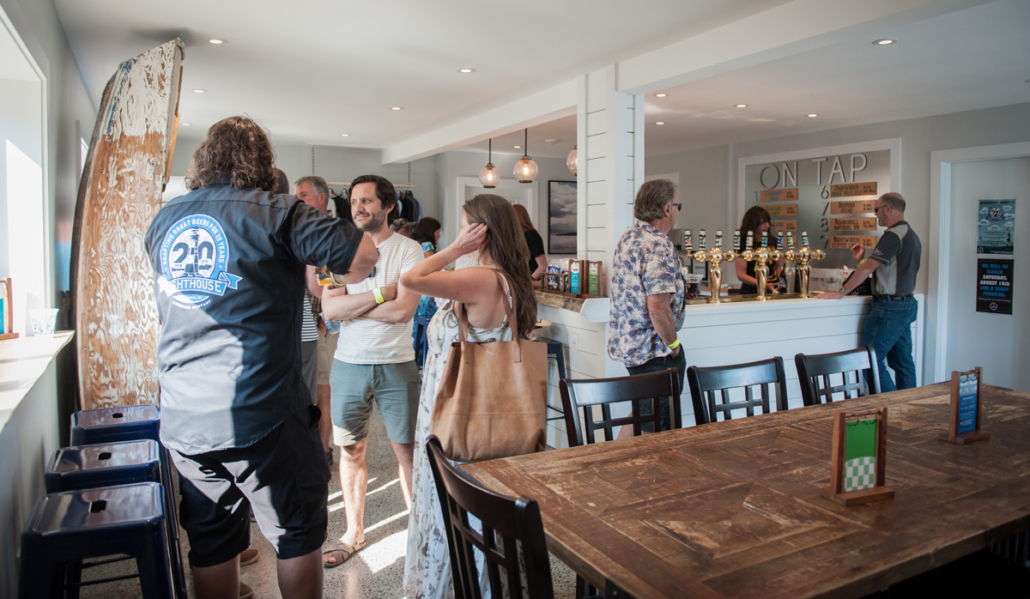 To learn more about Lighthouse, their beers and tasting room, visit their website: Lighthouse Brewery.
Liquor Plus Sponsors Cookin' on the Coast
Each week, Liquor Plus partners with CHEK and Country Grocer to produce Cookin' on the Coast, which features unique food and drink pairings offered by BC suppliers. All of the beverages featured on this program can be found in Liquor Plus stores across Vancouver Island.