Cookin' On the Coast Episode 7:
Sur Lie Chardonnay 2020 with Chicken Thigh Sheet Pan Dinner
For episode 7, we have another succulent pairing lined up. Chef Heidi has described this dish as a Keep It Simple Silly (K.I.S.S.), dish, perfect for those times when you want to crank out something quickly, and super delish! Follow along as we take you through this recipe for Chicken Thigh Sheet Pan Dinner paired with the Sur Lie Chardonnay from Red Rooster Winery. To get yourself a bottle of the Sur Lie Chardonnay, head into your nearest Liquor Plus liquor store.
As an extra bonus Chef Heidi will be cooking two variations of the dish with one dish featuring earthy vegetables and another with a Greek inspired side with cherry tomatoes and complimentary herbs. See the recipes below.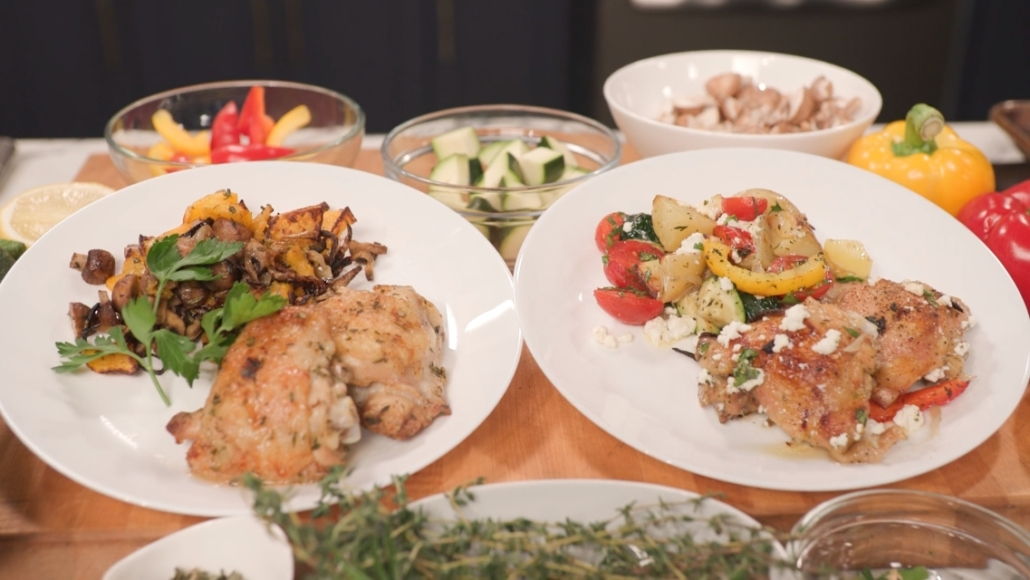 The pairing for this dish is a bit more tricky. The dish is quite dynamic with rich, earthy flavours like mushrooms and onions, but also a tangy contrast with cherry tomatoes and fresh herbs.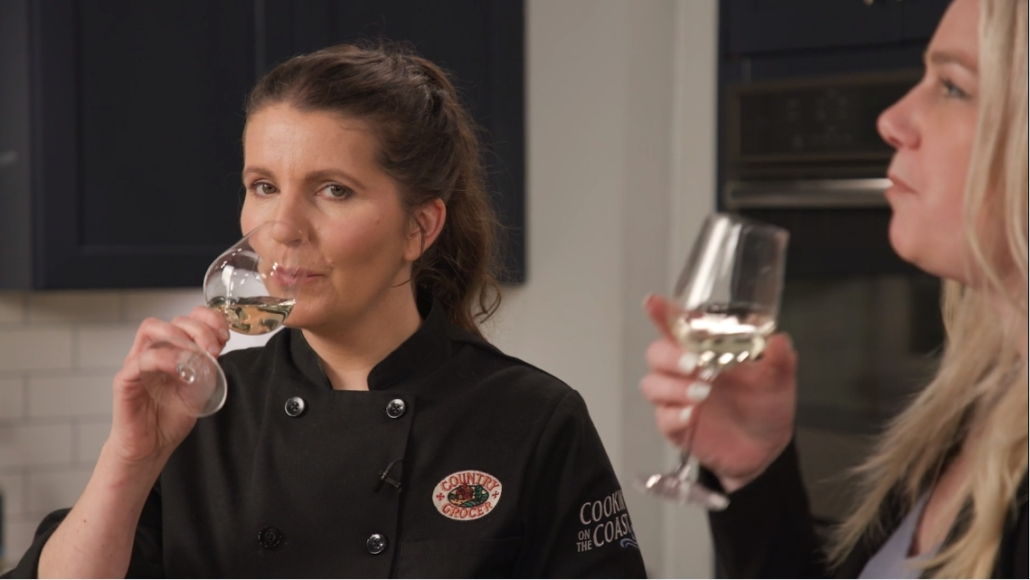 With that in mind, Andrea from Red Rooster Winery in Penticton has suggested the Sur Lie Chardonnay from 2020. Sur Lie translates to 'on the leaves' and is a wine term that describes the process of fermentation when the grape skins, stems, seeds and such are left in the wine barrels during the aging process. It ads a richer depth to the wine, perfect for this flexible dish.
Grab the recipes and ingredients right here:
Featured Beverage: Red Rooster Chardonnay

Red Rooster's Sur Lie Chardonnay 2020 VQA is a medium-bodied wine that's highly fruit-focused. You'll find plenty of tropical notes, along with lingering citrusy tastes of grapefruit, lemon and lime.
This Chardonnay is known from its great texture and mouthfeel, scoring 90 points at the WineAlign National Wine Awards of Canada 2021.
Alcohol/volume: 12%
Why it Works with Chicken Thigh Sheet Pan Dinner
Since we have some rich flavours in the two dishes, they needed an equally bold wine to compliment the flavours. The heavier, richer white with bright fruit notes pairs very well with these dishes and provides a matching intensity yet also works well with chicken.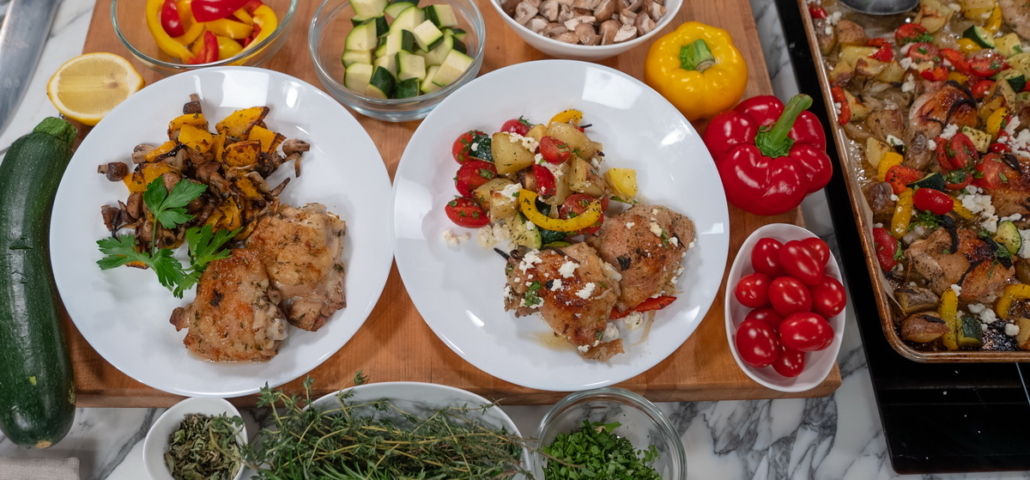 How to Pair a Chardonnay
Chardonnays similar to Red Rooster's are known for being medium bodied and filled with fruity flavours. You can pair Chardonnay with a wide range of foods, but you'll want to avoid foods that are too pungent, spicy or acidic, as the wine will get overpowered by the food.
Here are some other cuisines to with a glass or Chardonnay:
Baked fish
Risottos
Cream-based soups
Caramelized potatoes, squash or corn
Roast chicken with herbs
This Week's Partner: Red Rooster Winery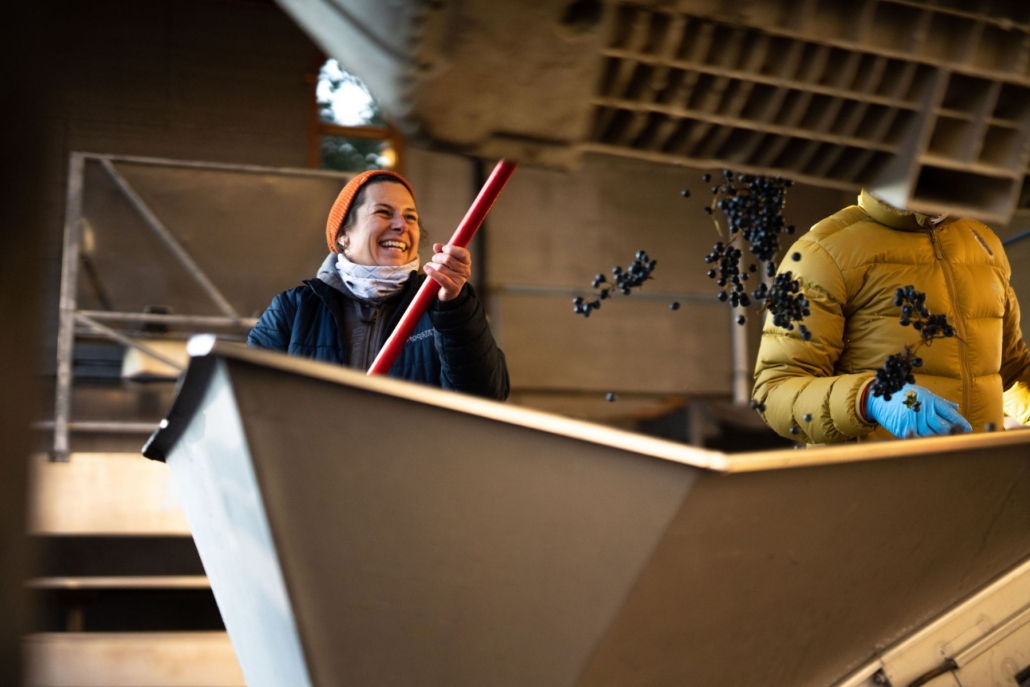 Red Rooster Winery is perched high above Okanagan Lake on Naramata Bench Road in the Okanagan Valley – BC's wine country. The views are immaculate.
Winemaker Elaine Vickers consistently earns top honours at major wine competitions around the globe, and her expertise is evident in Red Rooster's exceptional lineup of wines.
Red Rooster's menu of sharable bites will help you make the most of your wine flight experience. From the Local Graze Board complete with BC meats and cheeses to an exquisite Mezze Dip, the small bites menu has something for everyone.
If you're looking for the VIP treatment complete with bottles of wine sent to your home, you can also sign up to the Red Rooster Wine Club and become an exclusive member.
To learn more about the winery, the winemaker, and their wine club: Red Rooster Winery.
Liquor Plus Sponsors Cookin' on the Coast
Each week, Liquor Plus partners with CHEK and Country Grocer to produce Cookin' on the Coast, which features unique food and drink pairings offered by BC suppliers. All of the beverages featured on this program can be found in Liquor Plus stores across Vancouver Island.