Nutrl Vodka will definitely wake you up in the morning.
Not that we advocate putting back vodka before you've had your coffee and/or going about your morning routine. So let's push things forward a little, to brunch, on a day when you're not driving, and preferably with Chef Mike in your kitchen with your sesame chili scrambled eggs and yam latkes in hand, and Nutrl Vodka's Mike Alderking with a darn good Caesar at his side.
That's the situation we're in now with this week's episode of Cookin' On the Coast, and if you're in the mood for something strong, you're in for a treat.
Cookin' On The Coast Episode #12: Nutrl Vodka
This week, we've got two Mikes in the kitchen, and they're up to something. As you'll see in the episode, it's Nutrl Vodka – a vodka made with rye grain from the Peace River Valley in British Columbia.
It's an award-winning vodka at that, having been honoured with the International Spirit Competition's gold medal, meaning it was chosen in a blind taste test by consumers for judges.
When we look at Nutrl Vodka, we find:
It's balanced
It's smooth
It's made from rye grain
It's 40% alcohol
Of course, while you can drink vodka on its own, many people mix it with other ingredients in the form of a cocktail. The combination of Nutrl Vodka with hot sauce and tomato juice makes a good contrast with the scrambled eggs and spiciness in this week's meal. But that barely scratches the surface of the many ways you can have fun with Nutrl Vodka – responsibly, of course.
How To Pair Nutrl Vodka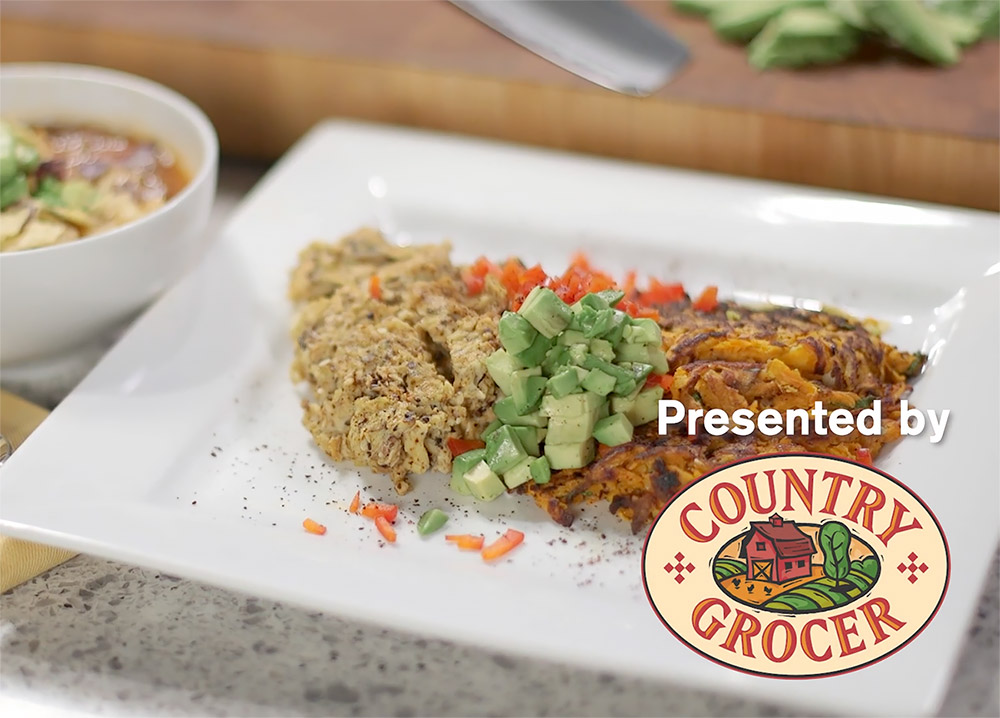 Nutrl Vodka shows that even some of the more surprising beverages have good food pairings if you know how to do it. You can mix vodka and make a cocktail, like Mike Alderking does with his Caesar in this week's episode (and trust us, a Black Russian, which is two parts vodka to one part coffee liqeur, really hits the spot after a long work week).
Or, if you choose, you can drink Nutrl Vodka straight, without a mixer. And you could pair it with:
Pickles
Cheese
Sashimi
Caviar
Shrimp cocktail
Smoked fish
Dumplings
As you can see, vodka is a beverage that works with snacks and appetizers. It's not something you'd pair with dinner. Still, it's versatile enough to pair with a good variety of snack foods – and strong enough to add some kick if you're in the mood for it.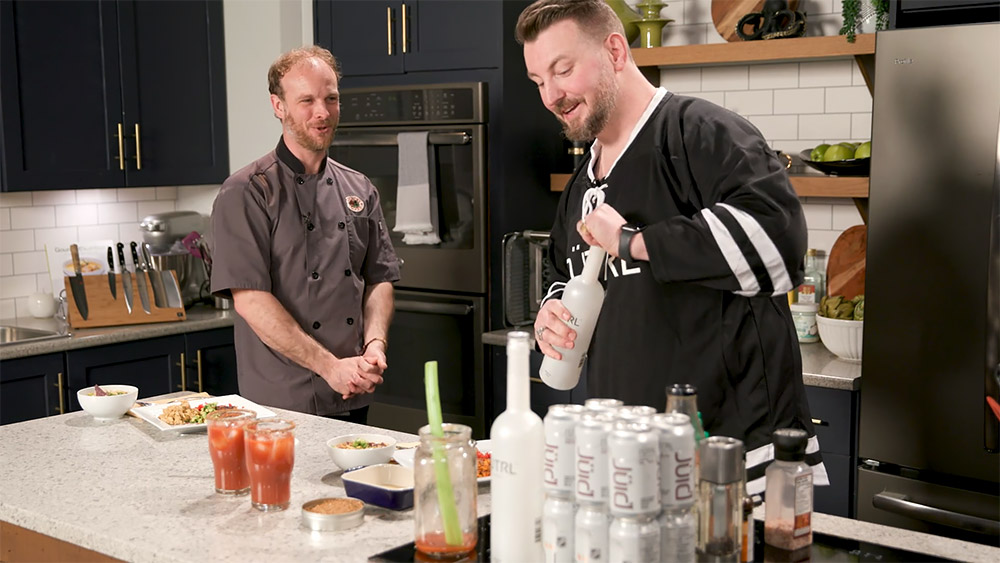 This Week's Partner: Nutrl Vodka
Nutrl Vodka makes no carb, no sugar vodka beverages in small batches. Based in Delta, BC, it's a decidedly Canadian take on vodka that has been described as "smooth", "clean" and "neutral" that can be consumed neat or as part of a cocktail.
This isn't your grandfather's vodka. Given its versatility and modern approach to the classic beverage, it's a name you can certainly expect to see more in the future.
Liquor Plus Sponsors Cookin' on the Coast
Each week, Liquor Plus partners with CHEK and Country Grocer to produce Cookin' on the Coast, which features unique food and drink pairings offered by BC suppliers. All of the beverages featured on this program can be found in Liquor Plus stores and online at liquorplus.ca.