Cookin' On the Coast Episode 13:
Spinnakers Iceberg Cold IPA & New Deli Super Stacked Sandwich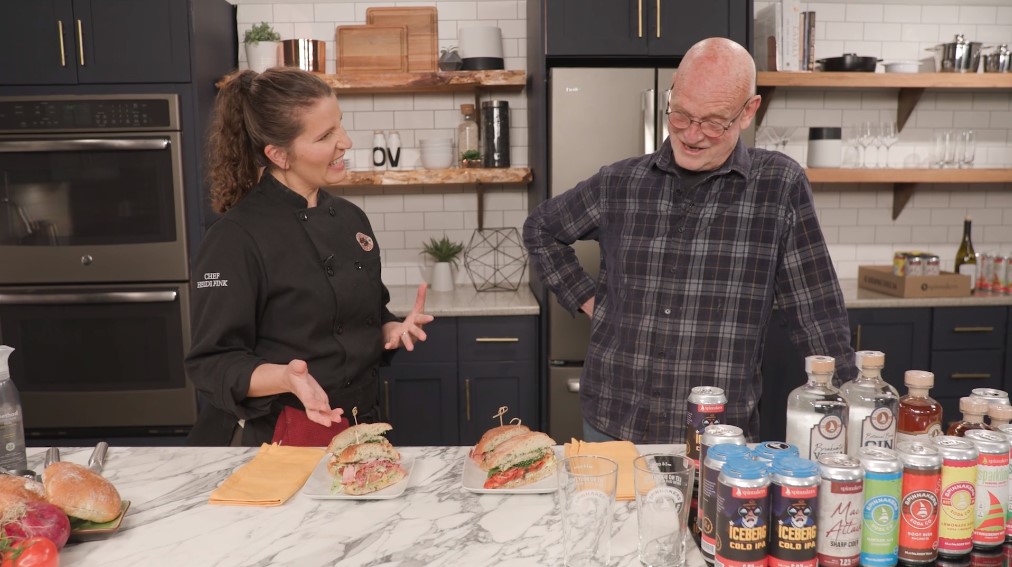 For episode 13, our final episode of the season, Chef Heidi is bringing us some super stacked and super delicious sandwiches that anyone can prepare. These sandwiches are packed with lots of unique flavours, between several types of meat, pickles, vinegar, pesto, grilled vegetables, goat cheese and more!
Our Liquor Plus sponsored pairing for episode 13 is Iceberg Cold IPA from Spinnakers Brewpub – a relatively new beer style on the scene. Paul will be representing Spinnakers Brewpub on this episode, joining Chef Heidi as they break down this pairing together.
The Iceberg Cold IPA can be found at all Liquor Plus liquor stores.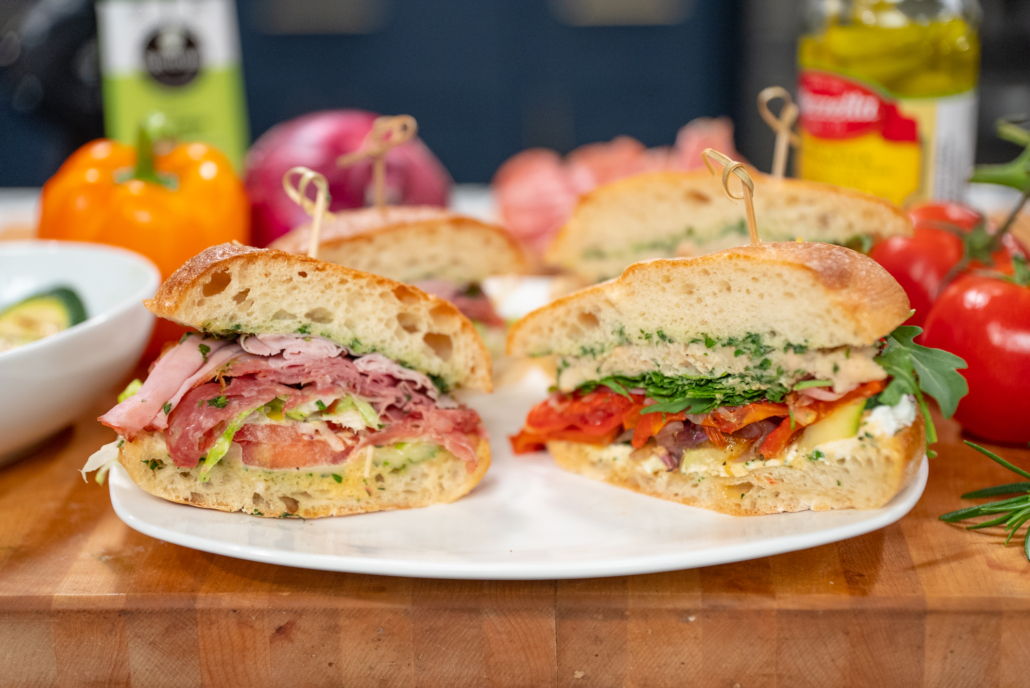 Together with Chef Heidi and Paul from Spinnakers Brewpub, we'll learn why this easy drinking Cold IPA goes so well with these ultra-flavourful, Super Stacked sandwiches. Paul will also tell us more about the beer, the cold IPA style, and being the oldest brewpub in Canada.
Grab the recipes and ingredients right here:
Featured Beverage: Iceberg Cold IPA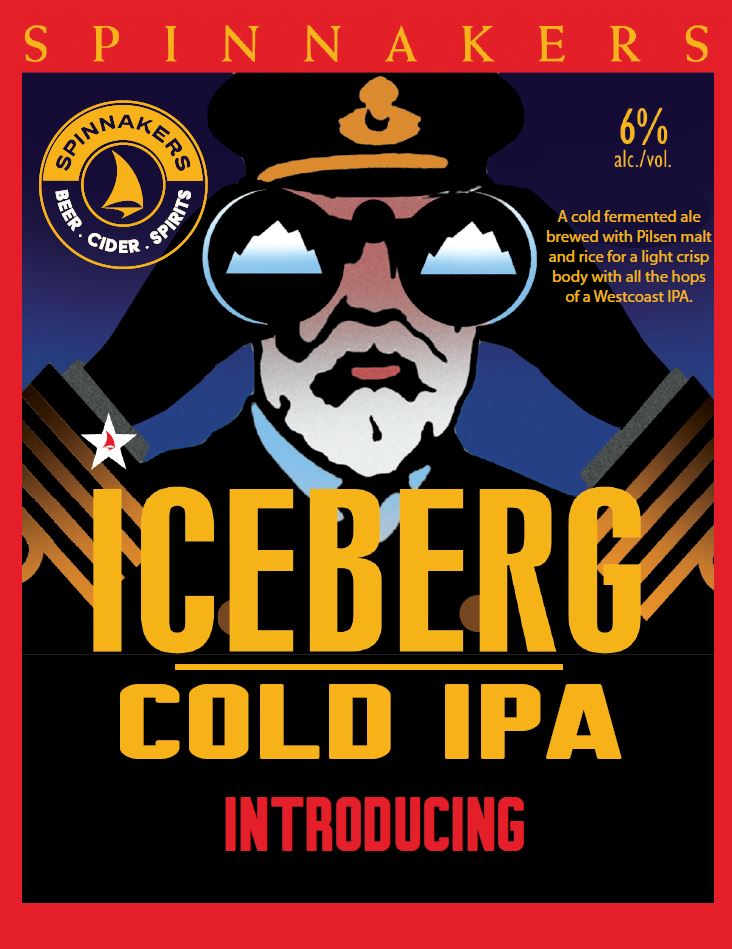 Cold IPAs are a relatively new type of beer. Cold IPAs come with plenty of hops and flavour – just like a normal IPA. The difference is the malt flavour is a little more subtle, making the beer a bit more refreshing. It's clean and simple.
The Iceberg Cold IPA is dry-hopped with a combination Galaxy, Eclipse and Idaho 7 hopes. The result is a delicious citrus aroma. Without sacrificing hop flavour, the Iceberg Cold IPA also a little bit easier to drink, making it an ideal option for a hot summer day.
Why it Works with our New Deli Super Stacked Sandwich
Paul from Spinnaker's Brewpub is here with Chef Heidi to share why the Iceberg Cold IPA is such a great pairing for our Super Stacked Sandwiches. These sandwiches have a lot going on, from meat to pickles, vinegar, pesto, cheese and more. Paul has selected the Iceberg Cold IPA for its clean, easy-to-drink qualities that will not overpower the flavours in the sandwiches.
It's a great pairing because the beer mostly hangs out in the background, while the sandwiches provide the punch of flavour. When you're mixing so many flavours like we are here, you want to be careful not to overwhelm them with a super strong beverage.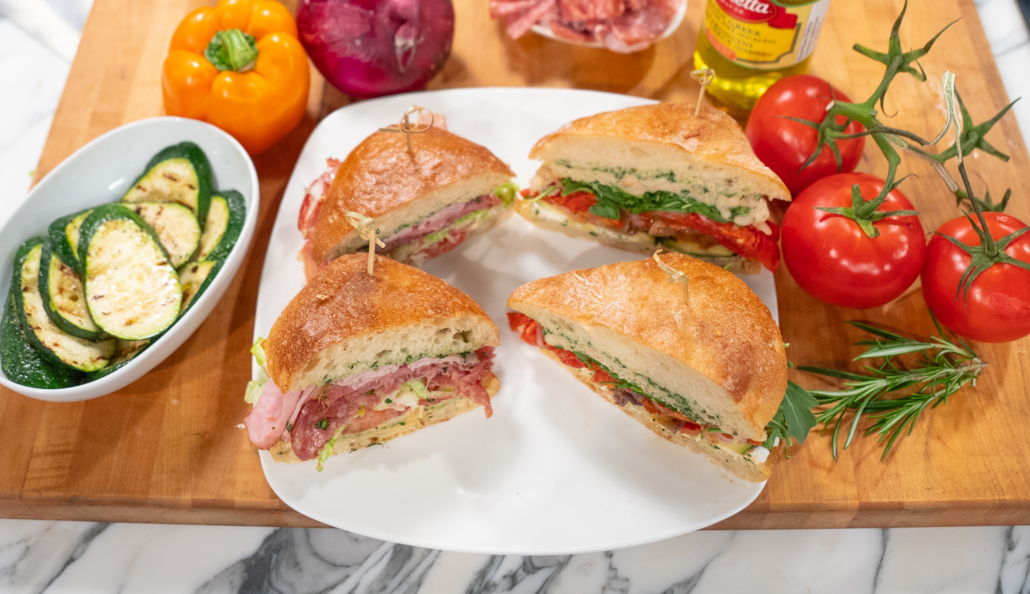 How to Pair an IPA
The Cold IPA, like most IPAs, is hoppy and filled with flavour. But what makes the Iceberg Cold IPA different is its drinkability. So when it comes time to finding a food pairing, you'll want to make sure you choose something with significant flavour of its own. Otherwise, you risk overpowering the meal.
IPAs also work great as a palate cleaner, which means you can wipe the taste of previous meals or appetizers away before your next meal.
Here are some meals to try pairing with an IPA like our Spinnakers Iceberg Cold IPA:
Deep-fried meats
Tacos
Thai cuisine
Indian cuisine
This Week's Partner: Spinnakers Brewpub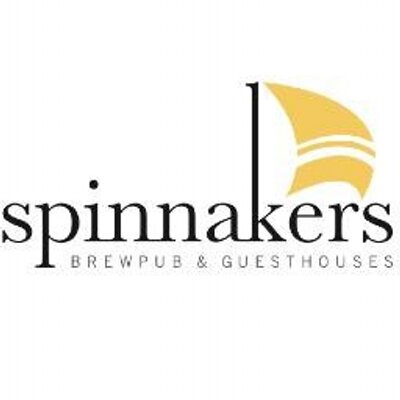 Spinnakers Brewpub helped pave the way for brewpubs across the country, as the first one of its kind. They helped pioneer the original liquor laws, and set the standard for what a brewpub should be – quality craft beer and good food.
Over the years, Spinnakers has created some of Victoria's favourite beers. But they've been up to much more than that. You can find Spinnakers ciders, spirits, soda and sparkling mineral water, along with a variety of specialty beers like sours and radlers.
Spinnakers is also home to a collection of guesthouses – making the pub an excellent vacation destination. Next time you're there, be sure to check out their patio with incredible views. To learn more about Spinnakers and their beers, food, guesthouses, visit their website: Spinnakers Brewpub.
Liquor Plus Sponsors Cookin' on the Coast
Each week, Liquor Plus partners with CHEK and Country Grocer to produce Cookin' on the Coast, which features unique food and drink pairings offered by BC suppliers. All of the beverages featured on this program can be found in Liquor Plus stores across Vancouver Island.