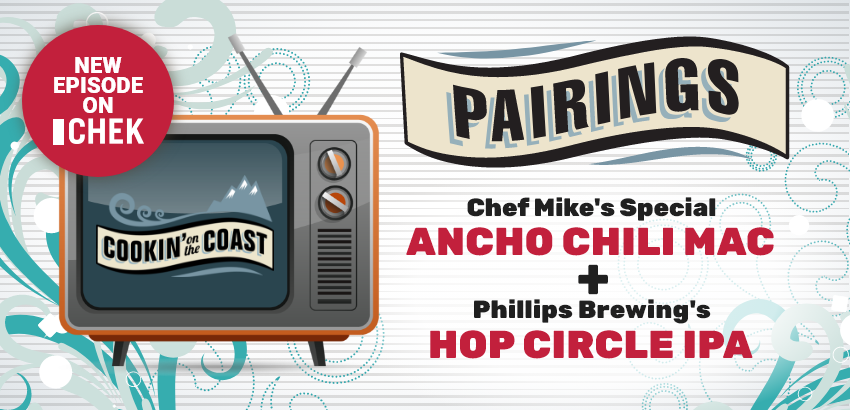 There's always room to improve a classic.
OK, maybe not so much improve a classic as a way to highlight its flavours. We wouldn't dream of repainting the Mona Lisa. But we'd certainly look for a way to pair the classic Mac and Cheese with the perfect beverage.
As it happens, that perfect beverage is Hop Circle IPA from Phillips Brewery. And in this week's episode of Cookin' On the Coast, we join Chef Michael Williams and Phillips's Todd Fowler to see how Hop Circle IPA helps bring out the best of this beloved meal.
Featured Beverage: Hop Circle IPA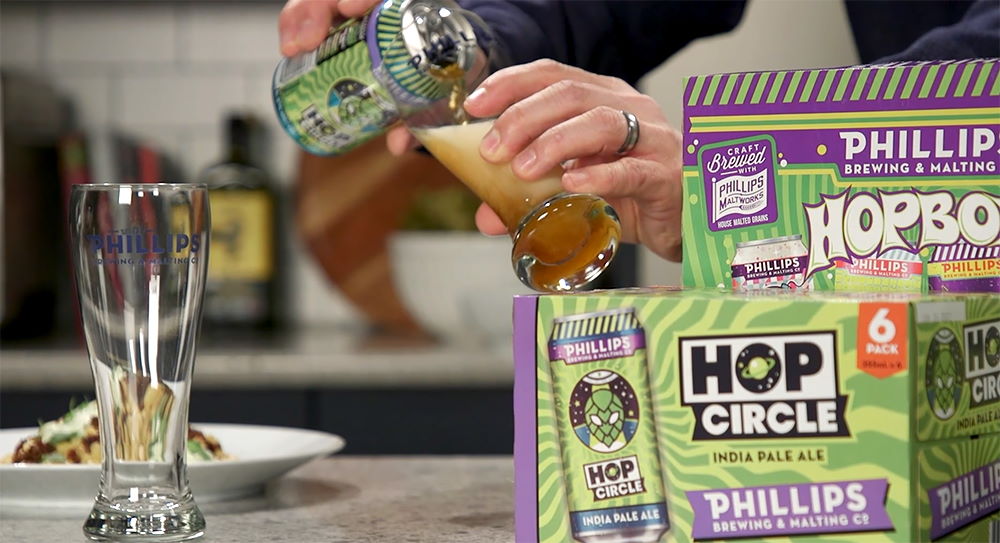 This week, we look at Hops Circle IPA. As the name implies, this is a 'hoppy' beer – a discussion we had recently when we looked at Bones IPA.
Being an India pale ale, many of the same traits apply here. When we talk about Hop Circle IPA, we consider that:
It's hoppy
It's bitter
It's got a floral taste and aroma
It's 6.5% alcohol content
As Todd says, hops are essentially the spice of beer. When you opt for Hop Circle IPA, you know what you're getting: a strong beer that tastes and smells like the hops used in the brewing process. And if you're really a fan of hoppy beer, put Hop Circle IPA up to your nose and inhale its aroma before you sip.
Hop Circle IPA and That Mac and Cheese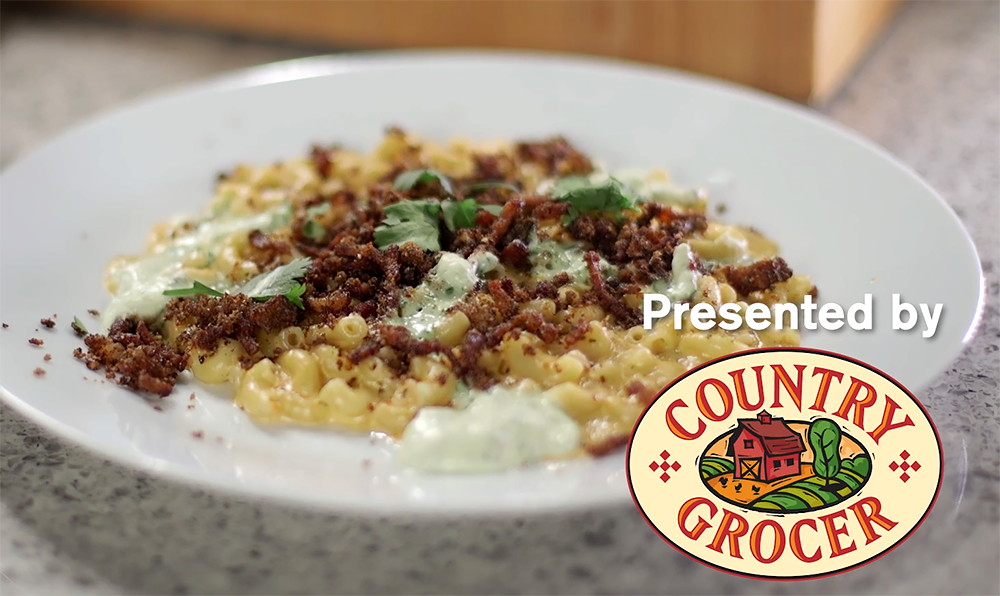 Let's talk about that Mac and Cheese for a moment.
As any purist will tell you, a Mac and Cheese should be creamy. It's a heavy(ish) meal with strong flavours, especially if you eat it with HP sauce-like, well, a 'friend' of ours does. But we have no idea who that might be…
Kidding aside, Hop Circle IPA, with its hoppy, bitter taste, helps cut through the creaminess and matches one set of flavours with another. In other words, it's two meals at once and adds to the experience of a perfectly made Mac and Cheese with the right beverage to wash it down.
How To Pair Hop Circle IPA
We've already clarified that Hop Circle IPA is an India pale ale. It's a hoppy beer, and there is a time and place for this aromatic beverage. Pair Hop Circle IPA with strong flavours and heavy meals. Mac and Cheese is ideal because it's a big dish with big flavours. But you can also pair Hop Circle IPA with other meals that would work with an India pale ale: tacos, burgers with barbecue sauce, sausages, french fries and deep-fried meats, among other options. Think strong and heavy with India pale ales – and Hop Circle IPA too. Pair it with foods that have strong flavours and you're in for a great meal indeed.
This Week's Partner: Phillips Brewery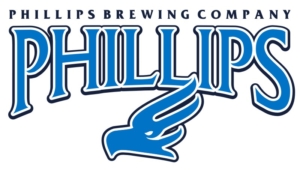 If you're from Victoria, we likely don't need to introduce you to Phillips Brewery. Founded by Matt Phillips in 2001 on a dream to create quality craft beers, it's a heavyweight on Victoria's microbrew scene, with Blue Buck, Implosion Pilsner, Phoenix Golden Lager and, of course, Hop Circle IPA, being some of the most common beers you'll find in local beer and wine stores. Drive up Government Street on your way out of town and it's right there on your left – and with a Tasting Room attached to its brewery. While you know it best as a maker of craft beers, in 2015, the company launched Phillips Fermentorium, which makes spirits, including Phillips gin – a fun, citrusy take on the traditional English gin of yester-year.
Liquor Plus Sponsors Cookin' On The Coast
Each week, Liquor Plus partners with CHEK and Country Grocer to produce Cookin' on the Coast, which features unique food and drink pairings offered by BC suppliers. All of the beverages featured on this program can be found in Liquor Plus stores and online at LiquorPlus.ca.